Selectively export any artboards or flow you want from Sketch and use it in your Preely test.
Log in to Preely via the plugin.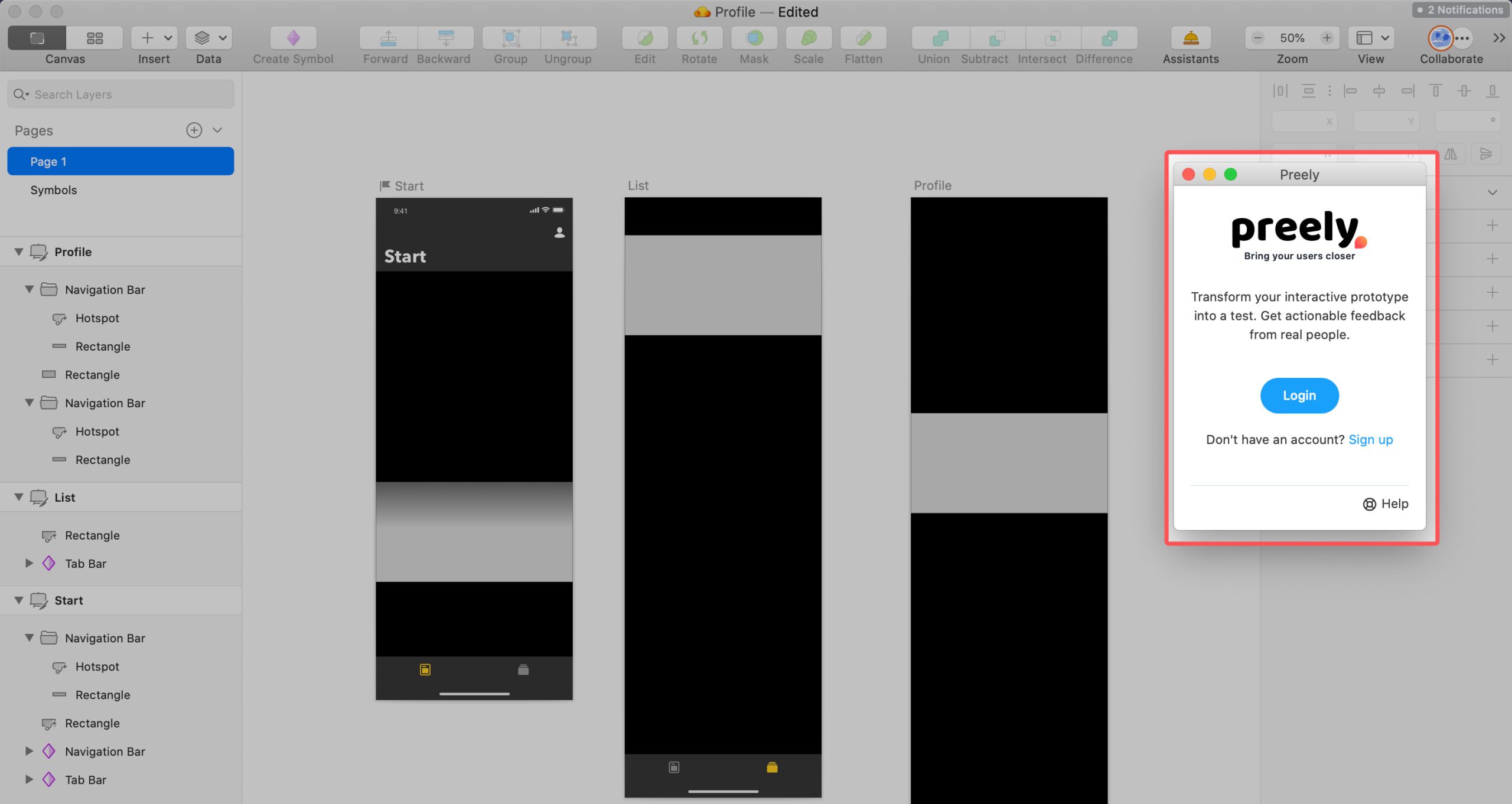 Link Sketch to your Preely test.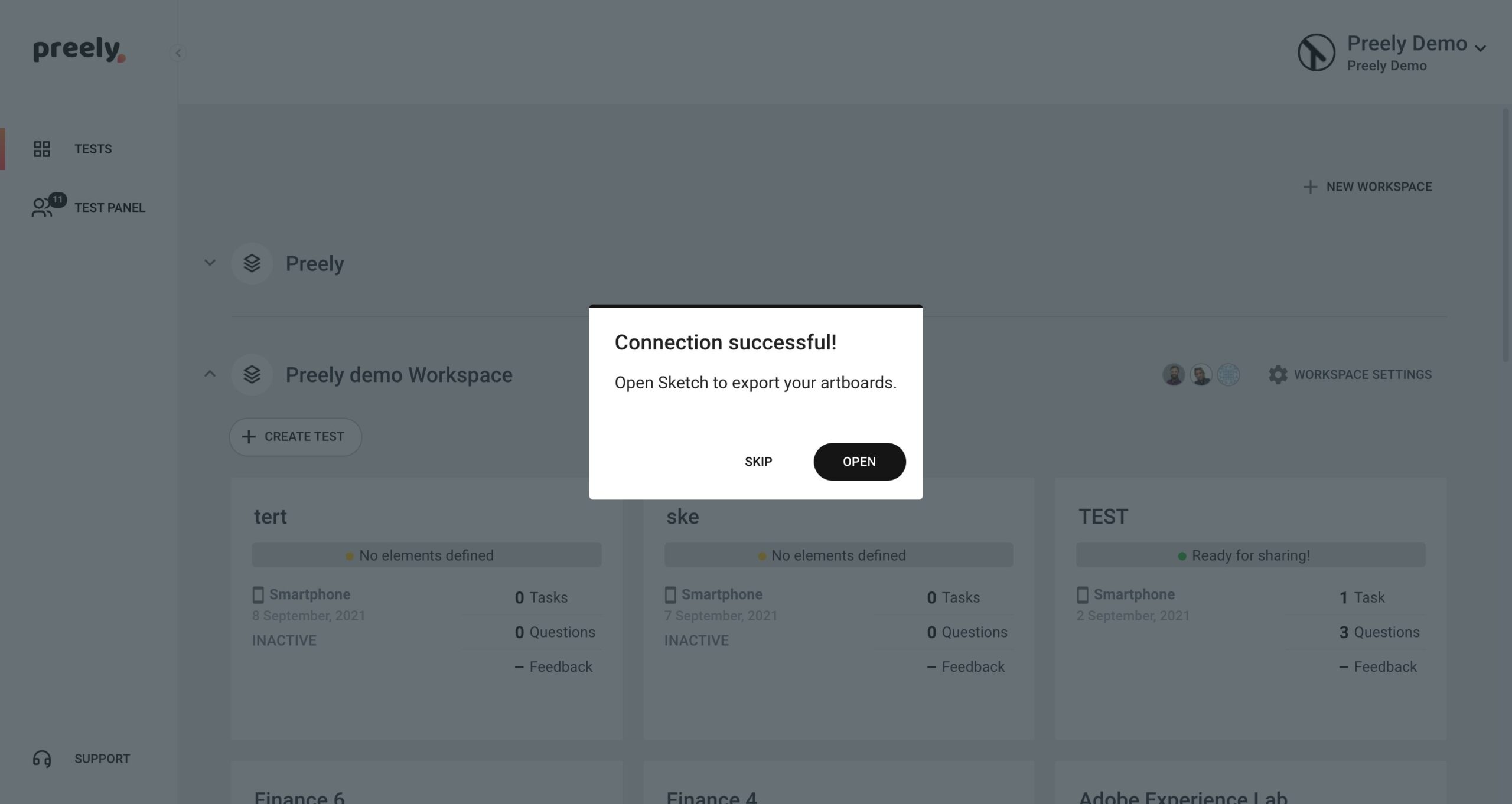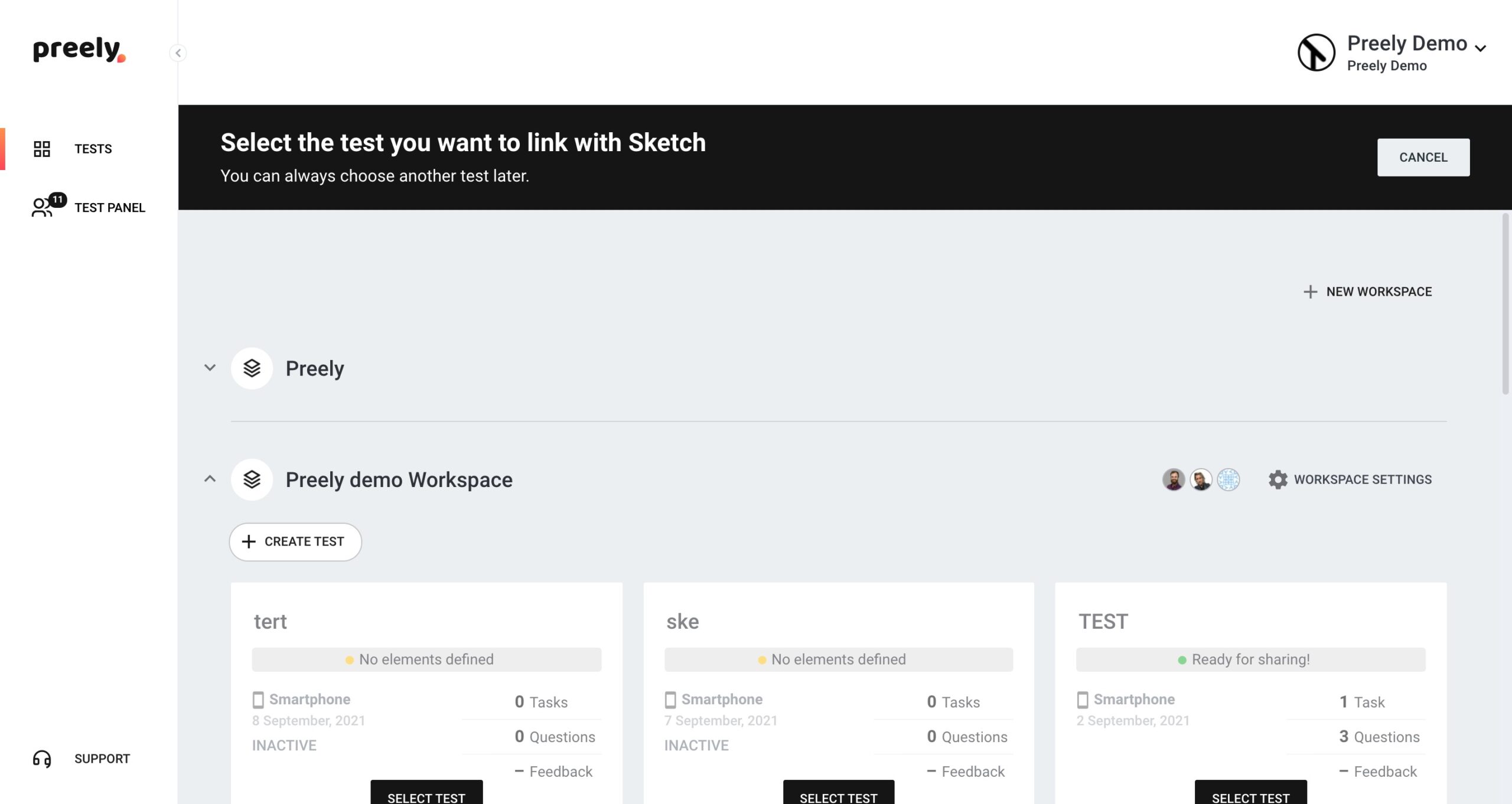 Select the flows or artboards you want to use for your test and click Export to export them to Preely.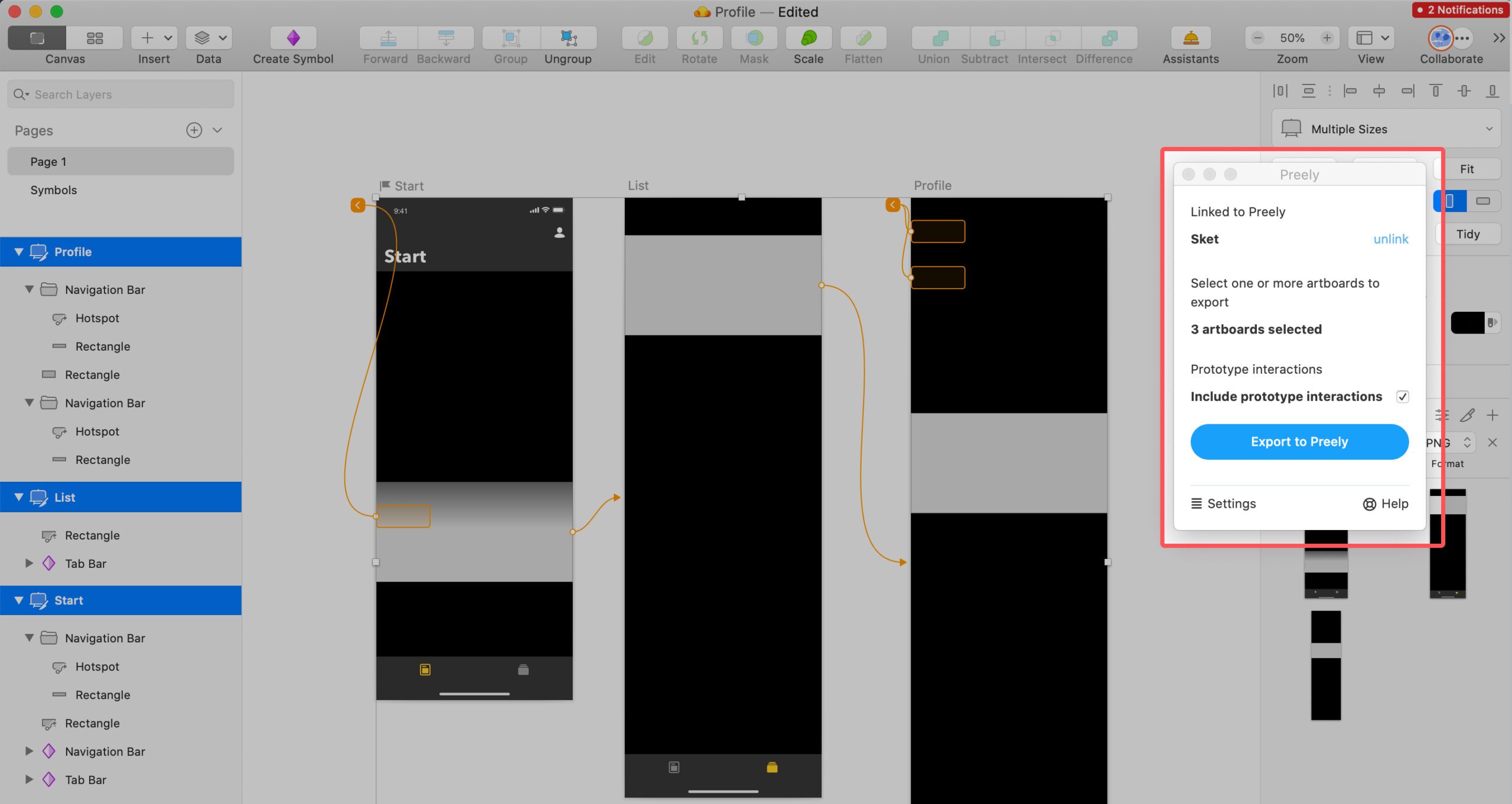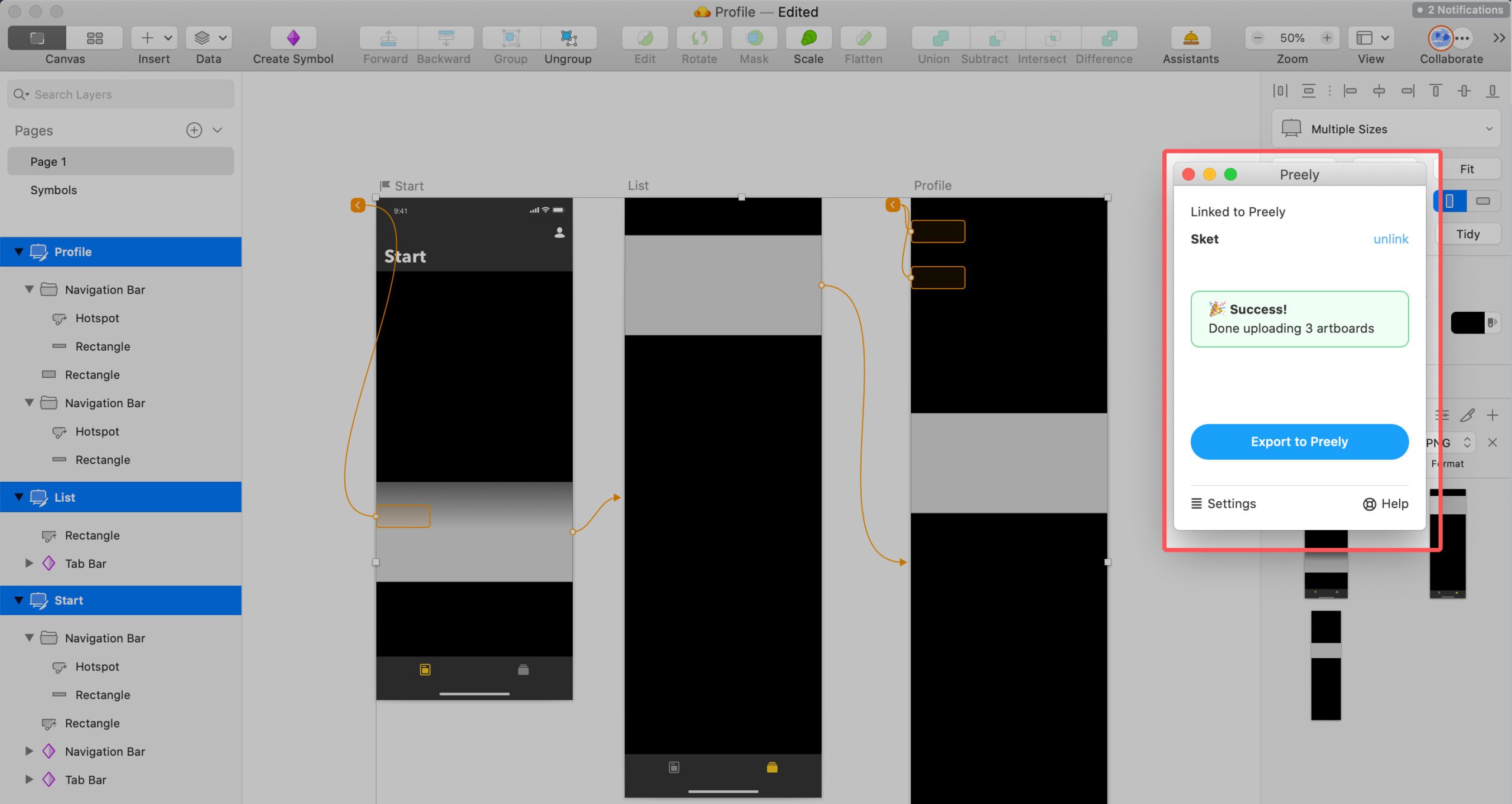 Be aware that the plugin does not yet support preserve scroll position.
Note:
Our current plugin supports the export of whole prototypes and individual artboards. It does not yet support a combination of the two, hence it is not yet possible to export a prototype and afterward e.g. change just one artboard. Here you will need to export the whole prototype. Remember to set the end-points again.