Sketch plugin
Selectively export any artboards or flow you want from Sketch and use it in your Preely test.
Step 1
Install the Preely plugin directly in Sketch or via the link below.
Download Preely plugin for Sketch
Step 2
Log in to Preely via the plugin.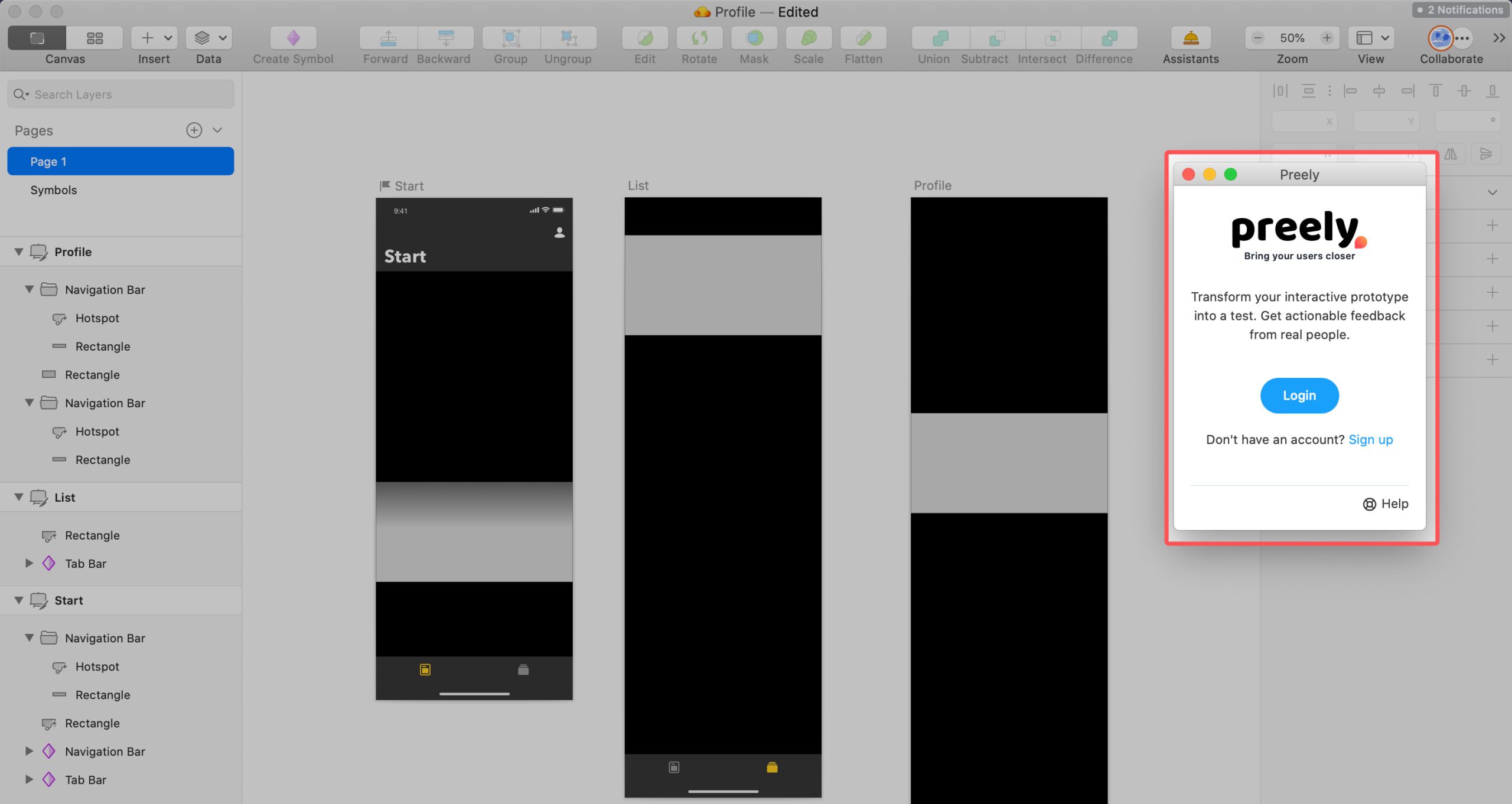 Step 3
Link Sketch to your Preely test.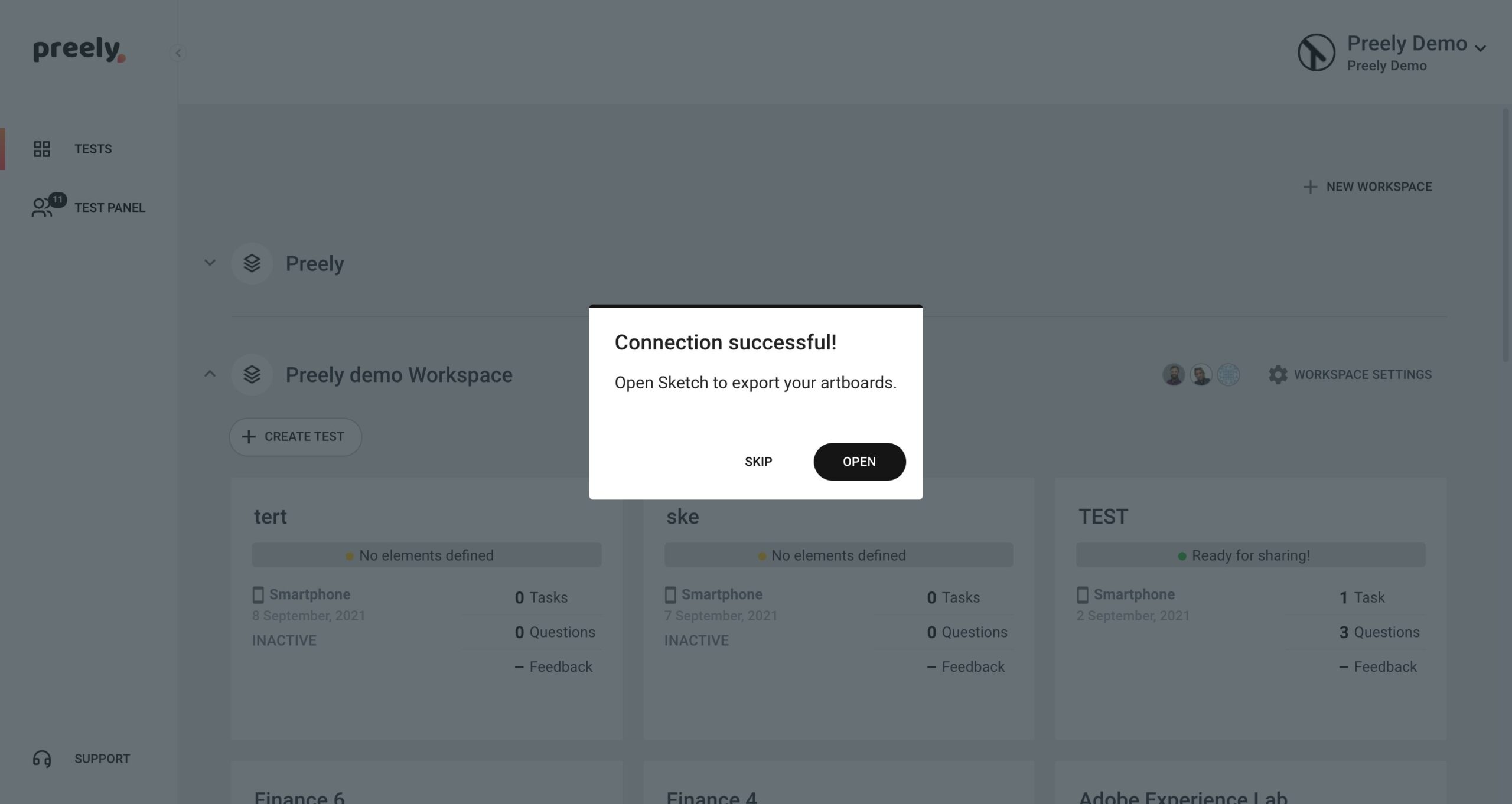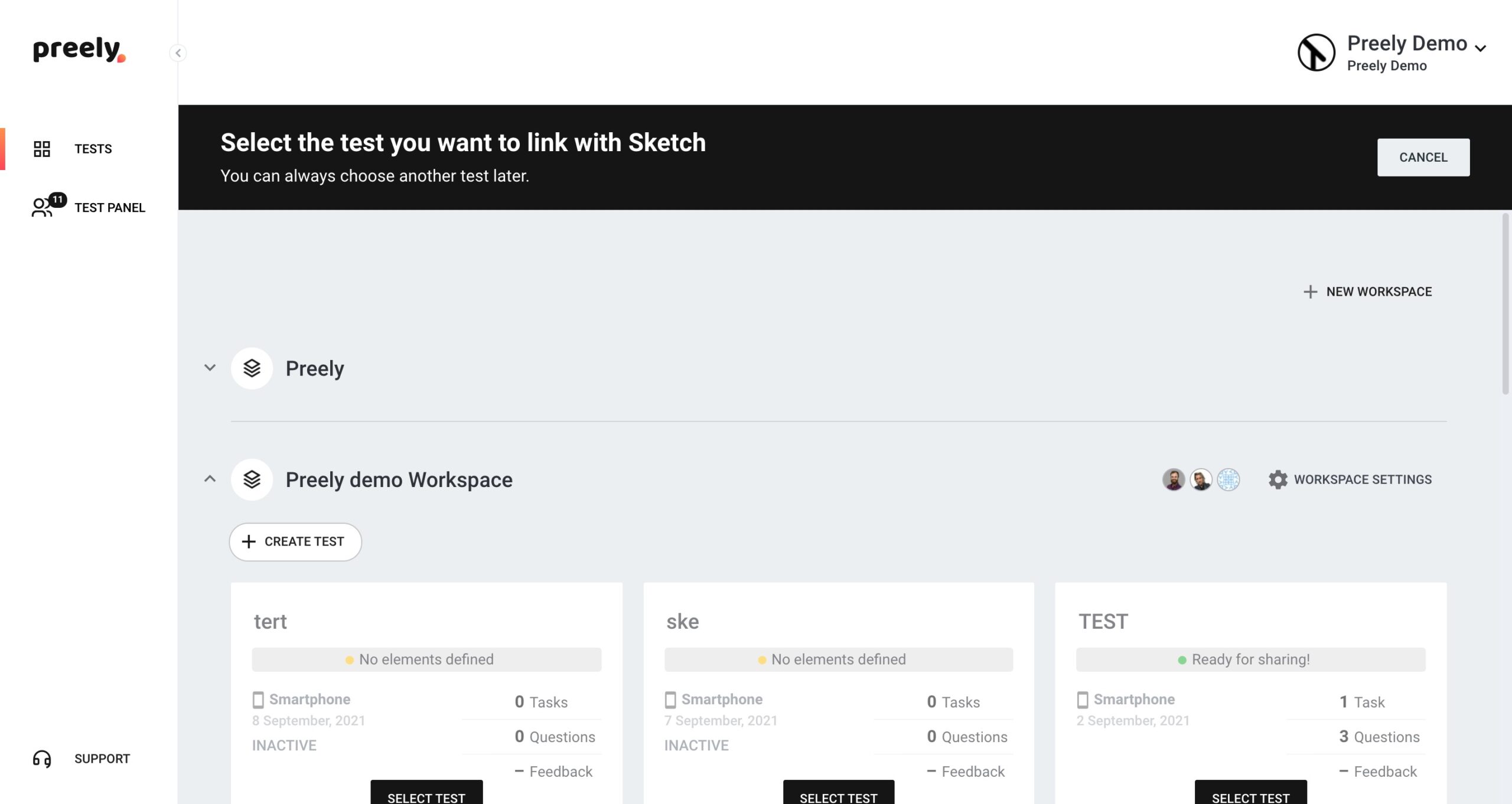 Step 4
Select the flows or artboards you want to use for your test and click Export to export them to Preely.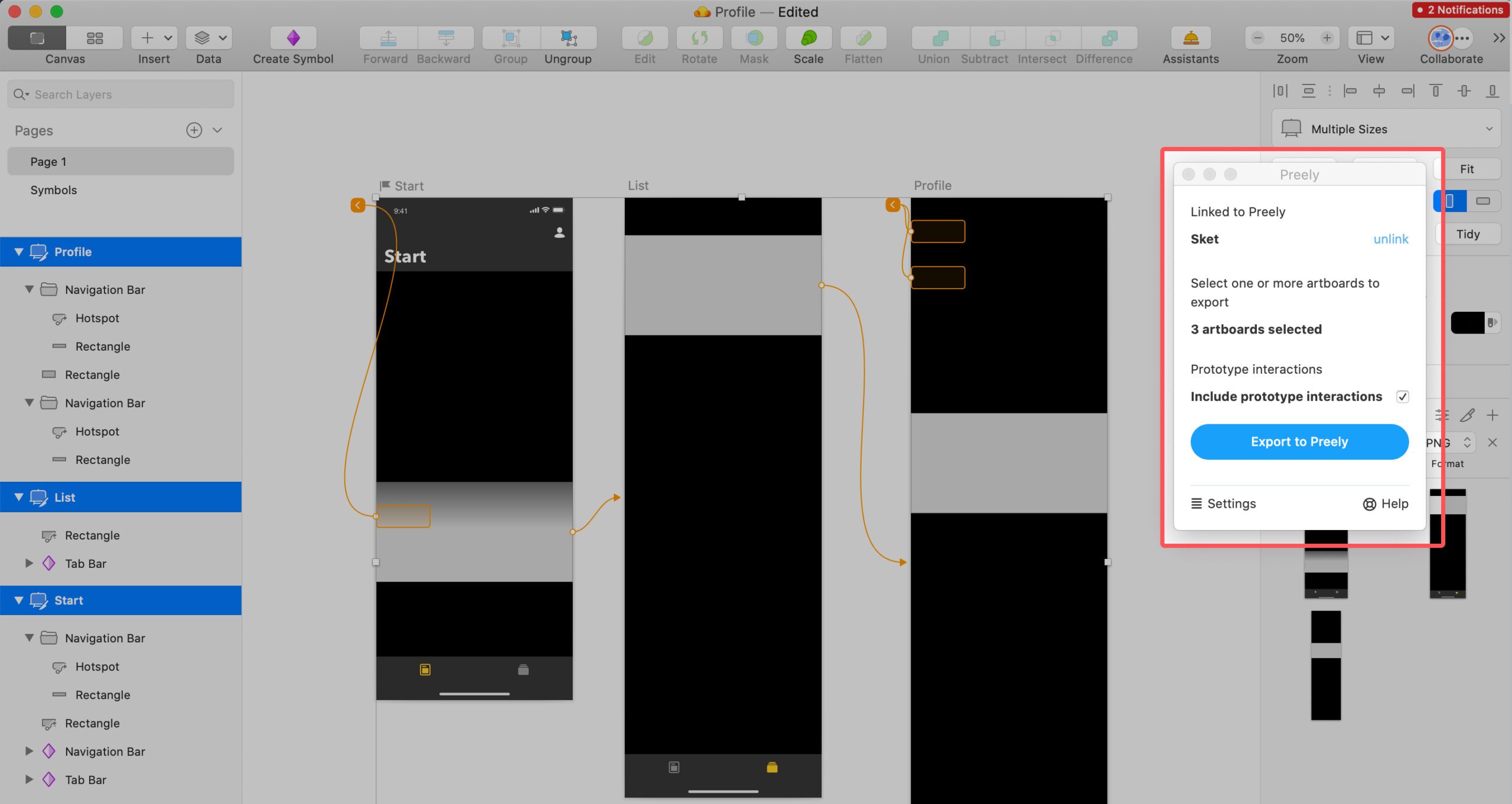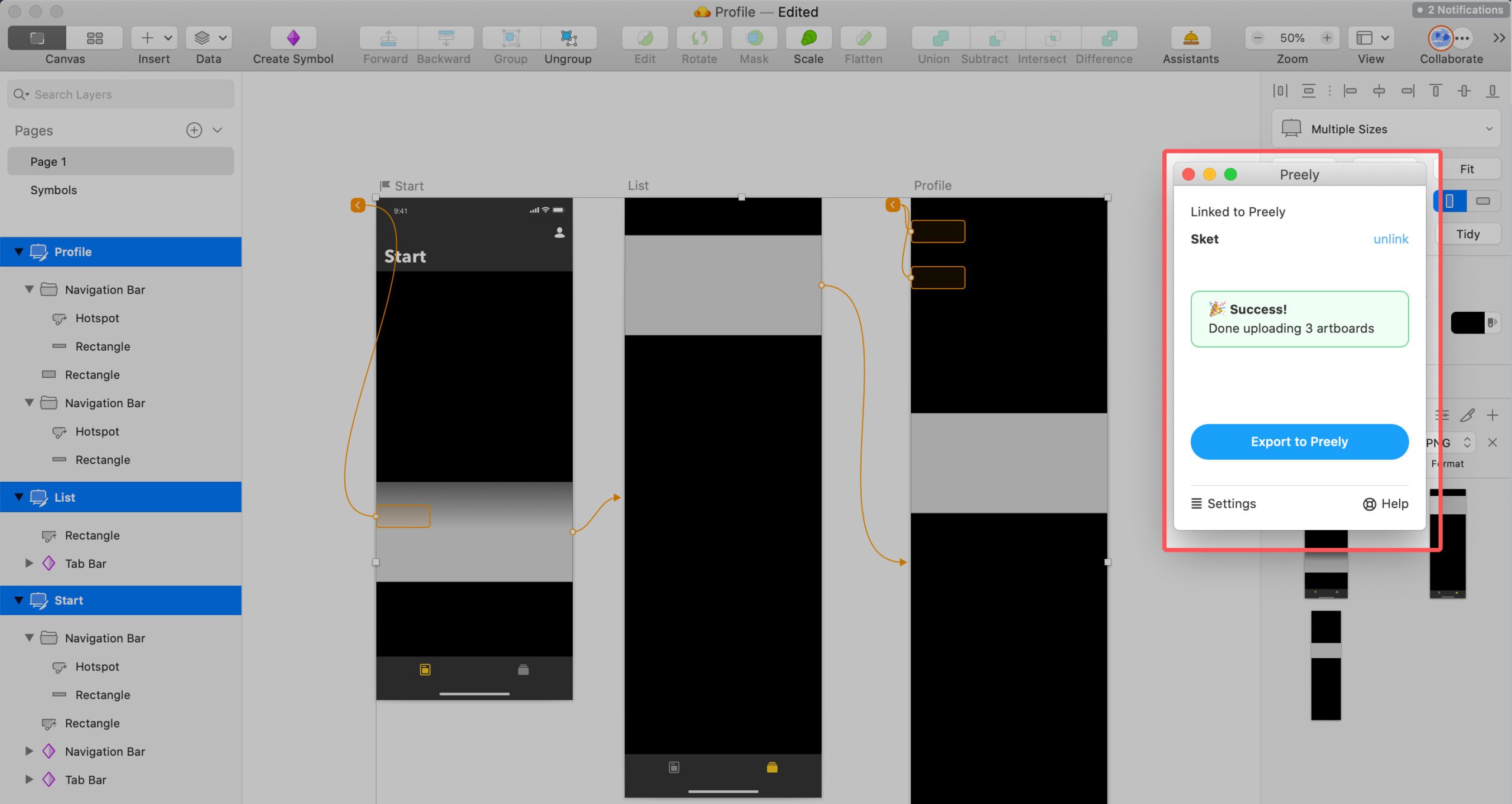 Note that the plugin does not yet support preserve scroll position.