Release notes December 2022
Create multiple user panels and assign them to different people in your organization, or use them for booking participants for future user involvement – or both!
We are happy to extend the Preely platform with the opportunity of creating more than one user panel on your account.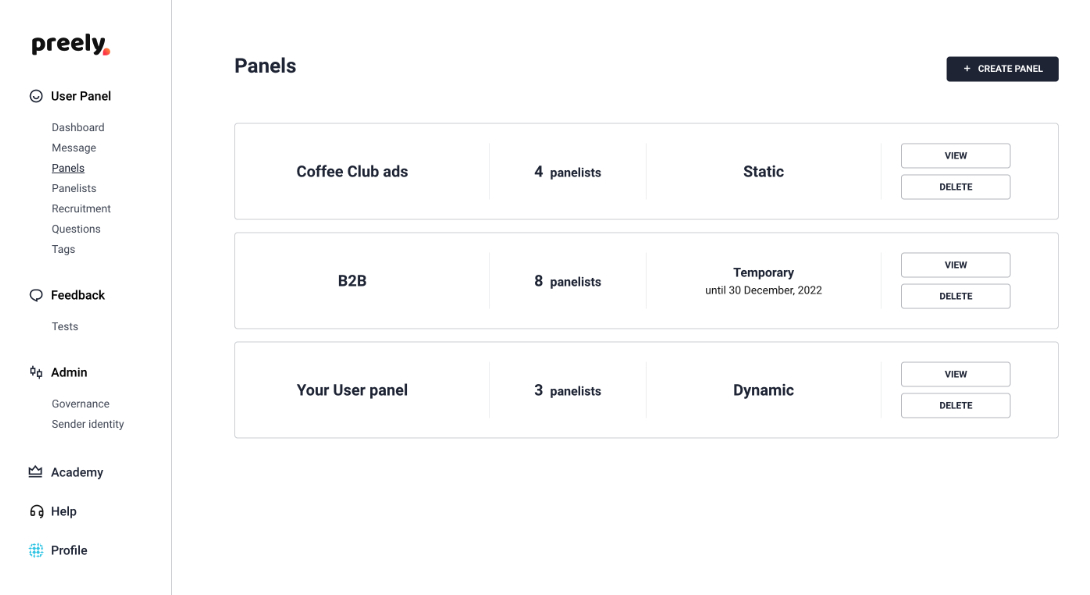 No worries, you'll still have the possibility of overviewing all panelists on the account.
From recruitment page to panel
From now on each of your recruitment pages will create a dynamic user panel including all panelists signing up via that page.

Are you working in an organization, where not all who have access to Preely, should have access to all panelists? Create custom user panels and assign them to the relevant people.
Many of us have been in a situation, where we are planning e.g. a user test in three weeks' time and want to make sure that we have the right segments to test on. Now you can create a temporary user panel with the panelists you need and set an expiration date on it. The panelists are now booked and no one can use them in the meantime.

Note that governance and bias control are still effective when working with user panels.