You can create multiple user panels when using Preely.
From recruitment page to panel
Every time you create a recruitment page, we automatically create a user panel with the same name. All the panelists, you recruit via the recruitment page can be found there. Be aware that the panel is deleted if you delete the recruitment page. But no worries, you can use the filter 'Recruitment pages' to recreate the panel if needed.
Are you working in an organization, where not all who have access to Preely, should have access to all panelists? Or do you want to book panelists for a future user test? Create custom panels and assign them to the relevant people. When creating a panel for e.g. a future user test, you can set an expiration date on the panel. Note that you need to be the account admin to create a panel.
1. To create a custom panel click Panel in the left side menu.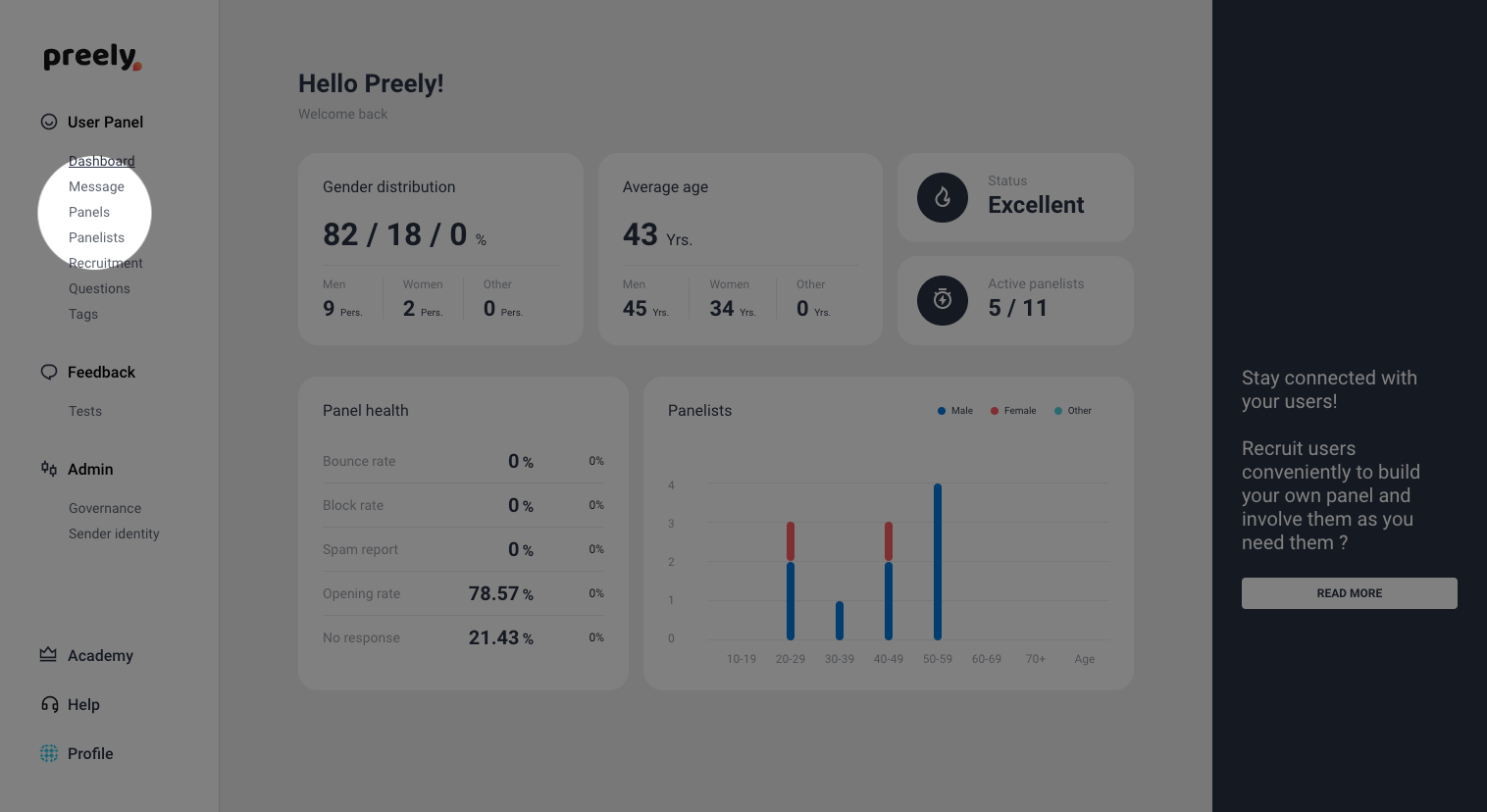 2. Then click Create panel.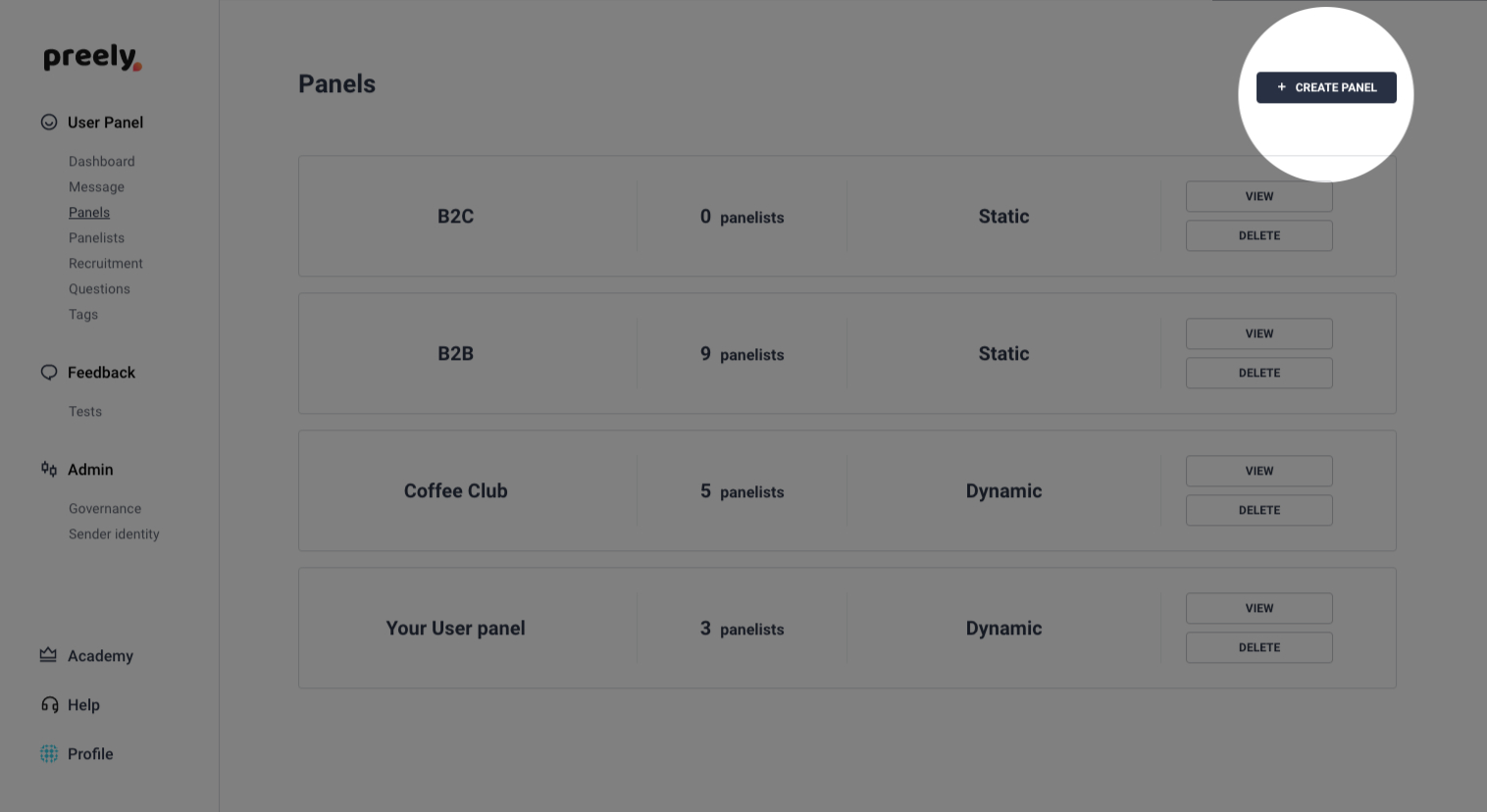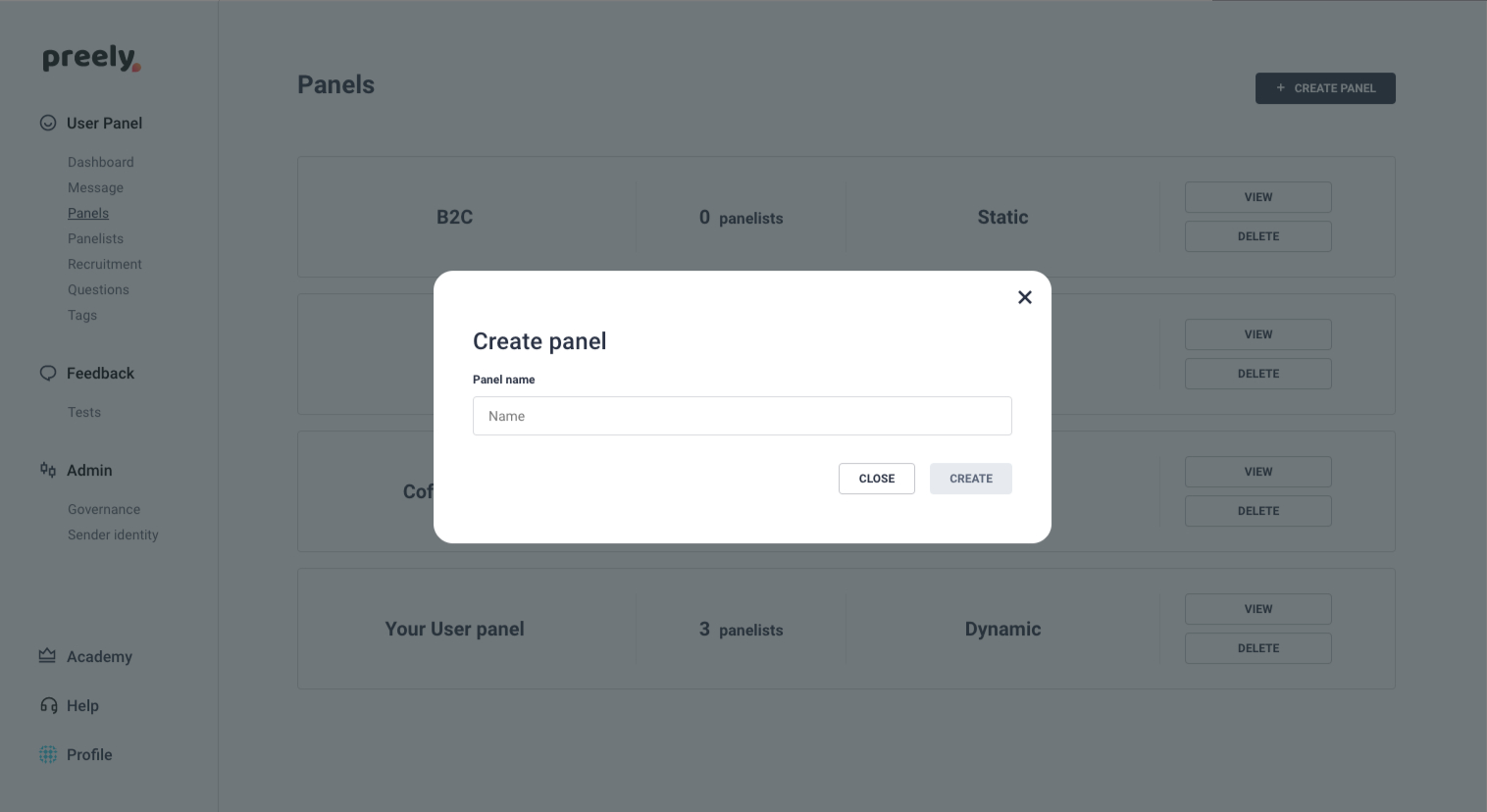 4. Find the panelist segments you want to include and then click Create.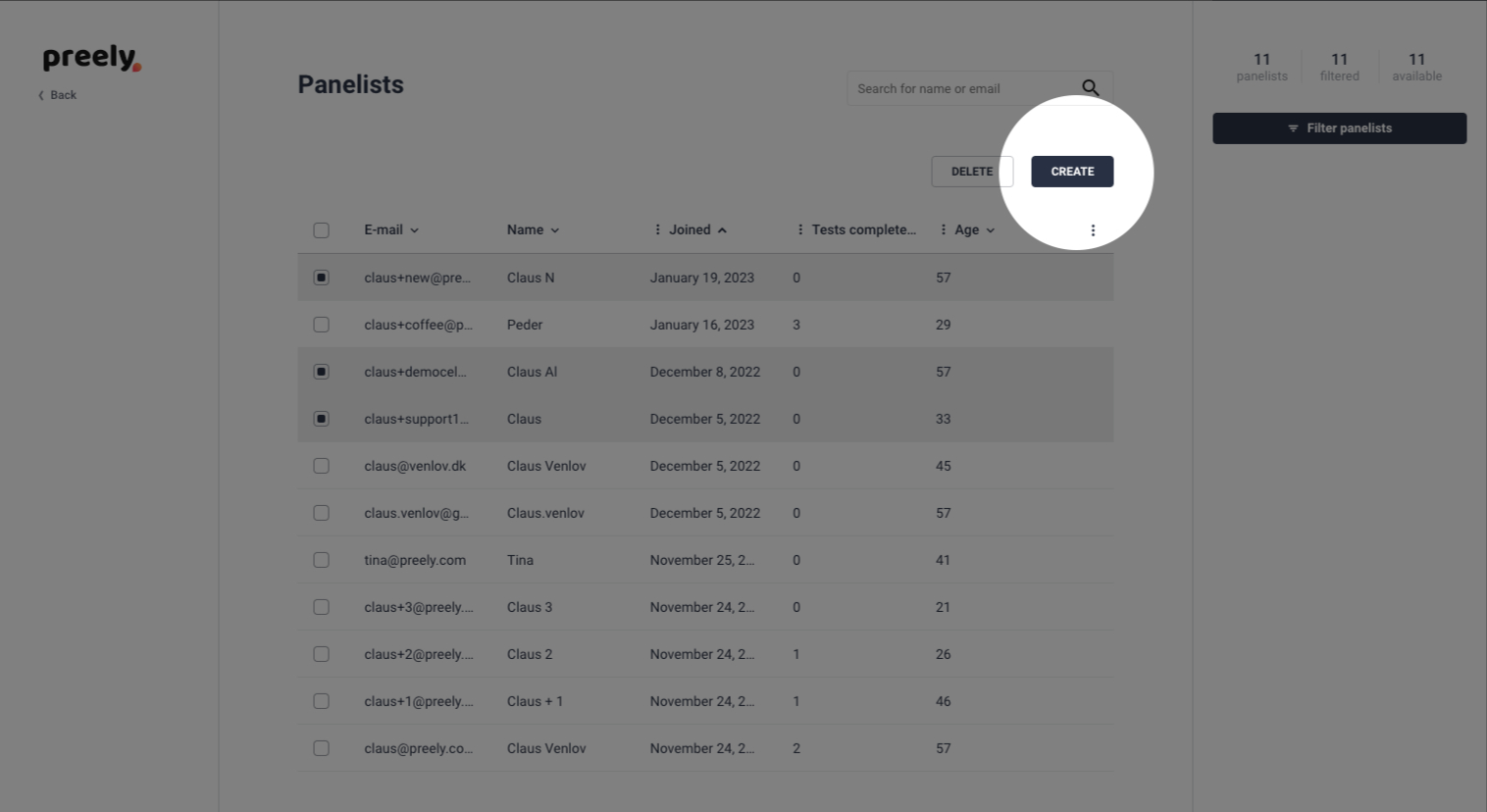 5. Set the expiration date. For a static panel choose Never.
For a temporal panel e.g. for a future user test set an expiration date, and the panelists are released on that date.
6. Add the employees who should have access to the panel under Account.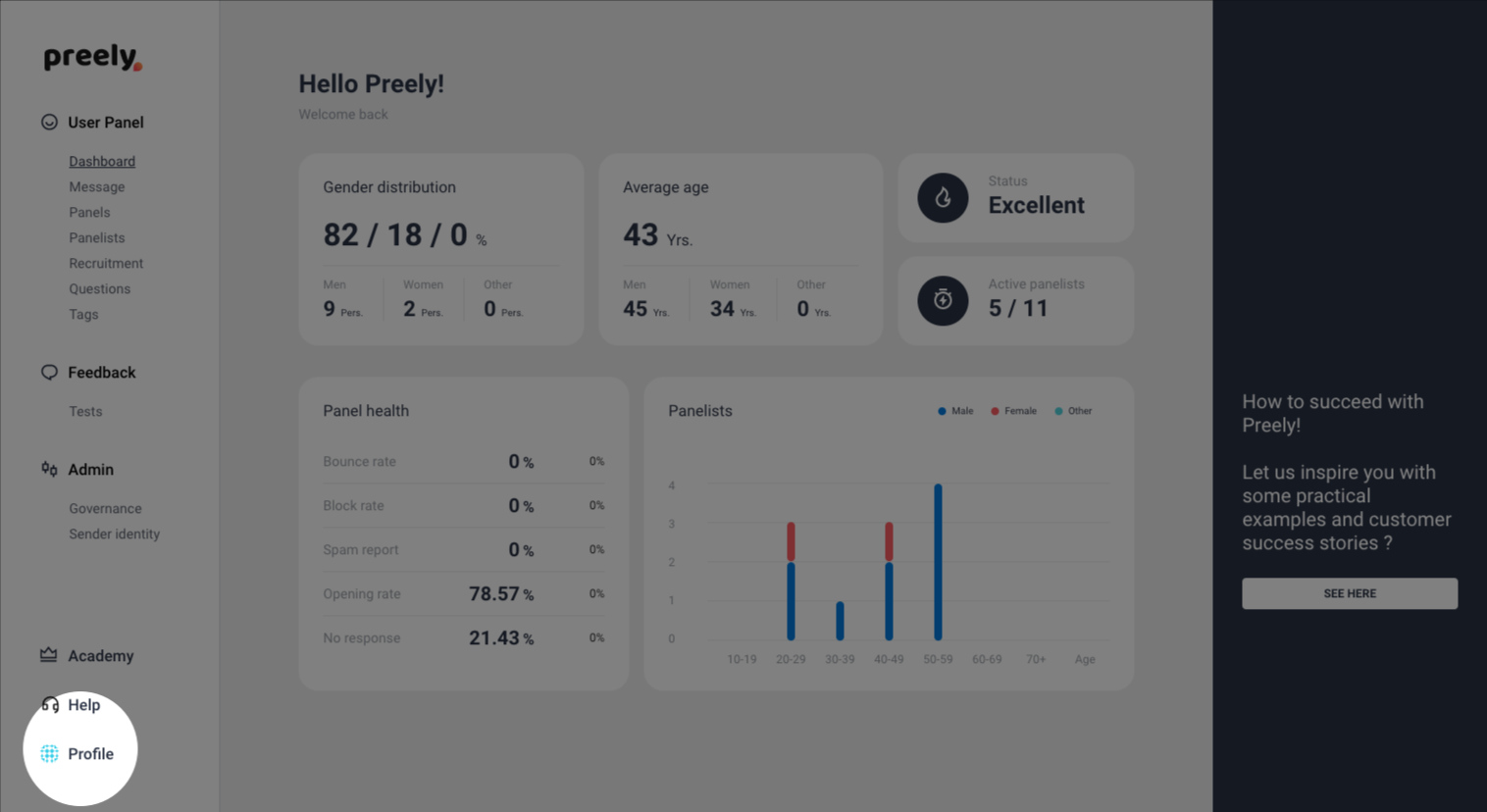 Click on the panel you want to share and then invite members.And you are good to go! You find your panels in the filter list.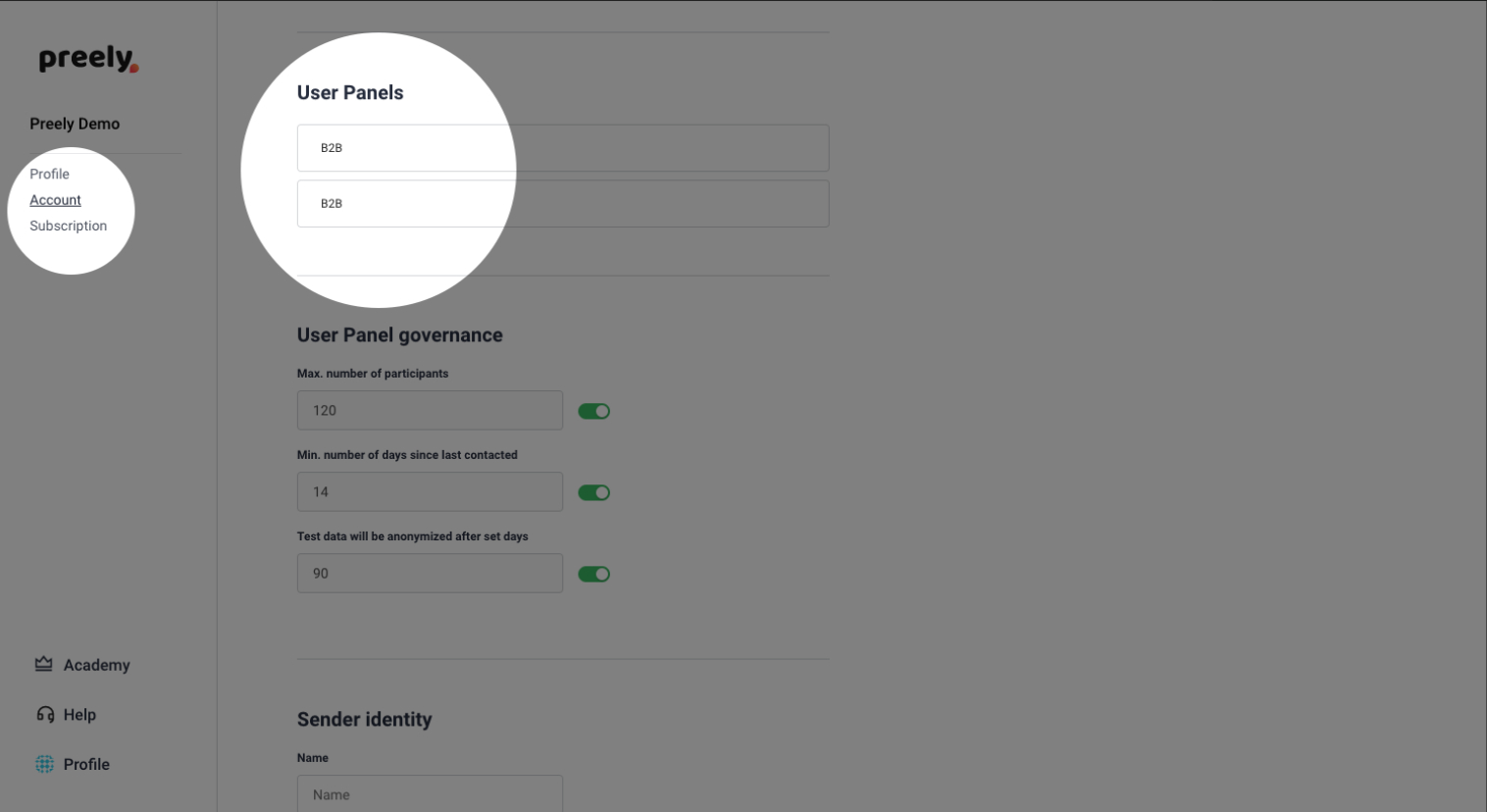 You can of course always delete panels, the panelist will still be in your overall panel.
Note that governance and bias control are still effective when working with user panels.
Dynamic panels are panels that are linked to a recruitment page. If you delete a dynamic panel, it cannot be restored.