Support
Having issues or questions to the Preely platform? You can find answers to most asked questions below.

Claus Venlov, CEO Preely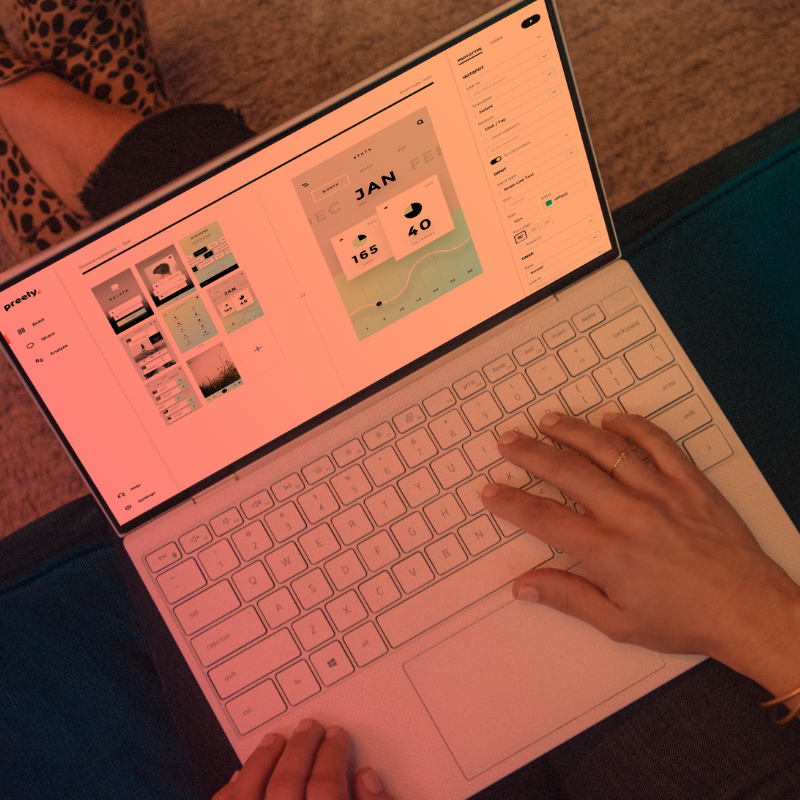 Learn Preely
We are committed to helping you get off to a flying start with the platform by guiding you through the process of setting up your test, so you can start to harvest valuable feedback from your testers as soon as possible. Visit Preely Academy and learn more
Create : Build or import your interactive prototype Share : Setup your test
Decide : Understanding Analytics & Feedback Your own test panel: Build your own test panel
FAQ
Platform:
Q: What can I test?
A: You can test ideas, concepts and digital prototypes – from drawings made on a napkin or white board to interactive prototypes made in Adobe XD, Figma, InVision Cloud and Sketch.
Q: What can I measure?
A: You can measure most usability and UX metrics both performance metrics and self-reported metrics, see here.
Q: Can I use Preely for moderated tests?
A: Yes. Many of our customers use Preely for moderated tests. They run the test via their preferred online meeting tool and use Preely for running the test and tracking performance metrics.
Q: Can I use Preely for tests of physical products?
A: You can. However, this is a field we do not have much knowledge about yet. We are running a research study together with Lego and Aalborg University to understand what's needed for this.
Q: Can I run tests on a desktop, tablet, or smartphone?
A: Yes, we support all three.
Q: Which prototyping tools do you integrate with?
A: We integrate with Adobe XD, Figma and Sketch via plugins, and InVision Cloud via link.
Q: Can I import artboards after I have set up my tasks and questions?
A: Yes, no worries.
Q: Can I build a prototype in Preely?
A: Yes, you can build an interactive prototype in Preely via picture upload, grabbing a URL or importing artboards from Adobe XD, Figma, Sketch, or InVision Cloud.
Q: Can I test working code?
A: You can if you are testing websites. For apps, embedded software, etc. it's unfortunately not possible.
Q: Can I create flows depending on participant's answers in the test?
A: Not yet, but it'll be supported medio 2021.
Subscription:
Q: Can I subscribe on a monthly basis?
A: Yes, you can choose either monthly or annual subscription.
Test panel:
Q: Can I recruit test participants via Preely?
A: Yes, we have access to test participants. We segment on basic demographics (age, location, gender…)
Q: Can I recruit testers directly to my test panel?
A: Yes, you just need to have either Pro, Team or Enterprise subscription.
Preely app:
Q: Is downloading a test app a show stopper for the test participants?
A: Sometimes it is. We are solving this by introducing a progressive web app ultimo 2020.
Preely chat
Didn't find the answers you were looking for? Click chat or write us a mail support@preely.com.
A convenient and flexible remote user testing platform
Get fast learnings about your users' experience with your product.
Start for free