Test participant privacy policy – Preely
We understand that your privacy is of concern to you and we will keep your information safe. Preely by TestLab ApS is committed to protecting the privacy and confidential information of those who register.

Claus Venlov, CEO Preely
16-10-2020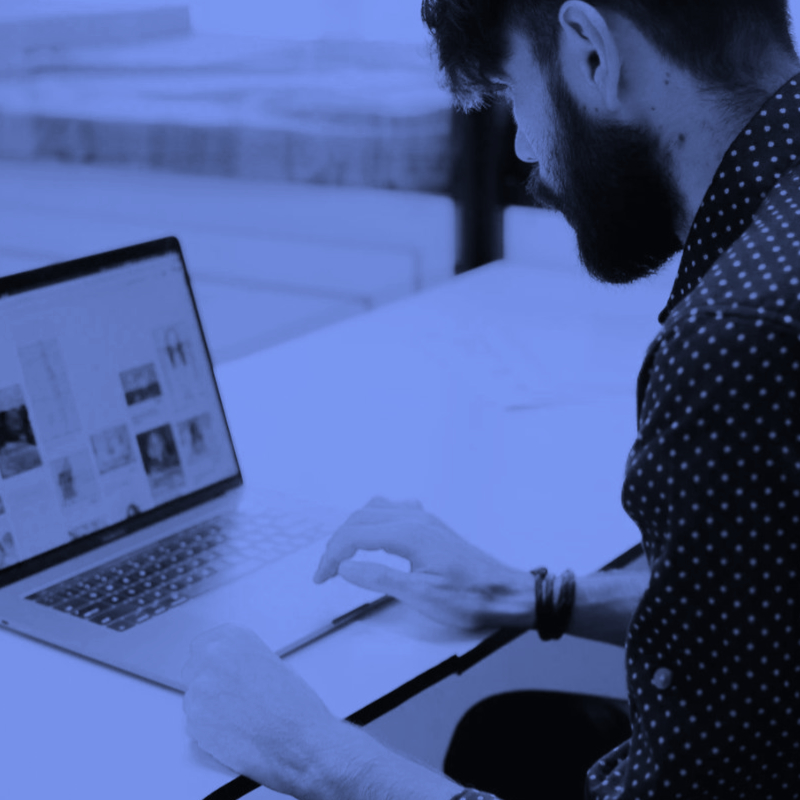 Confidentiality and security test participant
NDA (non-disclosure agreement) as a Tester with a Preely profile
When you as a test participant set up a test participant profile via app.preely.com (the 'Preely Platform') and Preely by TestLab ApS, you enter into the following non-disclosure agreement concerning confidential information (the 'Information') that you as a test participant person have or will receive from Preely by TestLab ApS. The Information is given in the form of subsequent documents, prototypes etc.
You agree as a test participant to share your test results and your personal data with those who invite to participate in the completion of the test.
You undertake to ensure that the Information remains inaccessible to unauthorized persons and that there is no risk that unauthorized persons might become aware of it.
You are not entitled to use the Information in any way other than for the intended purpose. Preely by TestLab ApS is entitled, at any time, to obtain details on how you are protecting the Information from unauthorized access.
You undertake to not disclose the Information to any collaboration partner or employee etc., except to the extent this is clearly necessary or reasonable under the given conditions. Before you disclose the Information to others in such cases, they must be instructed on its confidentiality and must sign a non-disclosure agreement.
You must obtain Preely by TestLab ApS's prior written consent before the Information may be wholly or partly disclosed to any party other than those referred to above. You are not permitted to copy the Information.
You are liable to pay damages to Preely by TestLab ApS for any losses resulting from a breach of this agreement. You are also liable in damages for any breach of the agreement by a third party to whom you have wholly or partly disclosed the Information.
Any dispute regarding this agreement must be heard by the ordinary courts of law in the inventor's home country and in accordance with that country's laws.
Leave the user panel
Should you change your mind, you can always leave the test panel. To leave the panel, simply click "Unsubscribe from this panel" in the invitation email or use the "Leave panel" link in the sign-up email.
Delete data
When you unsubscribe, your personal data is deleted automatically, and will no longer appear as part of test results nor in the test panel.
The effective date of this privacy policy is dec 08th, 2020.
European Union.
When you visit www.preely.com we may store information about your web session and assign you one or more 'cookies'. Your browser will store these cookies on your computer in a small text file. For example, when you decide to login as a www.preely.com member, we store encrypted information in your browser so you don't have to login on every page.
Permanent cookie files remain on your computer's hard drive until you delete them manually using your browser or operating system software. You can enable your browser to refuse cookies, but doing so may disable access to some services and tools that we offer.
Our Web pages may contain links to other sites. We do not share personal information with those websites and are not responsible for their privacy practices. We encourage you to learn about the privacy policies of those companies.
To the extent that you do provide us with personal information, we wish to maintain accurate personal information. Where we collect Personal Information from you on the Web, our goal is to provide a means of contacting us should you need to review, update or correct that Information. If for any reason those means are unavailable or inaccessible, you may send updates and corrections about your personal information by email to support@preely.com and we will make reasonable efforts to incorporate the changes in your personal information that we hold as soon as practicable.
By using www.preely.com, you consent to the terms of our Privacy Policy. www.preely.com reserves the right to modify this privacy statement at any time. If there are material changes to this statement on how www.preely.com will use your personal information, we will prominently post these changes prior to implementing them. If you use our website after we post these changes, this indicates your acceptance of them. Regardless of later updates, we will follow the privacy practices described in this privacy statement at the time you provided us with your information.
We provide a number of ways for you to "opt-out" of receiving additional information from us or having us provide your personal information to our partners. We may offer you these choices at the time you give us your information. Users who no longer wish to receive our promotional communications may opt-out of receiving these communications by replying to an email communication and writing "unsubscribe" in the subject line in the email or by emailing us at support@preely.com
Data
TestLab ApS has no direct insight into or control over content or data which you use under the agreement. We therefore also disclaim all liability in this respect.
Data Security
Preely by TestLab ApS must inform you of any breach of security without undue delay after becoming aware of an incident. At least once a year, we review all Sub-processors terms and policies to ensure that they meet current standards, hereunder GDPR.
Minimum security requirements
Preely by TestLab ApS shall ensure that all of its Sub-processors, at all times complies with the following minimum security requirements:
Availability
Preely by TestLab ApS does not guarantee any specific availability. The TestLab platform is deployed with availability in mind. System source code is scanned with anti-virus tools on a weekly basis.
Integrity
All analytics data collected in User Tests is delivered as-is. After storage they cannot be altered. Regular backup is in place and all systems are protected by a strong access policy.
Confidentiality
Only Preely by TestLab ApS has access to the systems containing data. No data is ever to be handed for sub-processing or unsafe storage.
Transparency
All data remains at the platform. No additional procedures are in place, as this is out of scope of the current operations.
Intervenability
All data in the account owned by the Data Controller, can be deleted/edited by written request.
Portability
Data can be exported in standardized formats by written request.
Accountability
All personal data is only accessible at the management level. Authentications are logged and stored securely.
Data retention and deletion
Personal data is kept until the contract is terminated. When the contract is terminated, all data is securely deleted from all locations.
Physical security
All physical access is controlled by Amazon Web Services, Ireland. Amazon Data Processing Addendum.
Amazon server security
In compliance with EU GDPR-legislation, the Amazon Web Services Data Processing Addendum has been signed.
Sub-processors.
Amazon Web Services
Address: One Burlington Plaza, Burlington Road, Dublin 4
Terms of use: In compliance with EU GDPR-legislation, the Amazon Web Services Data Processing Addendum has been signed.
Preely use: Hosting
Mailgun Technologies, Inc.
Mailjet SAS
13 – 13 bis Rue de l'Aubrac
75012 PARIS
Your data is stored in our secure data centers located exclusively in the European Union, with Google Cloud Platform in Frankfurt (Germany) and St. Ghislain (Belgium).
https://www.mailjet.com/gdpr/mailjet-first-esp-iso-27001-and-gdpr-certified/
https://www.mailjet.com/dpa/
https://www.mailjet.com/gdpr/
Preely use: Email sending service
Using Preely
Your as a Tester use of www.preely.com and the Preely Platform is entirely at your own risk, and it is your responsibility to ensure that your usage complies with applicable Danish law. You also accept that it is prohibited to:
a) Use www.preely.com and the Preely Platform for inappropriate or unlawful purposes, for publishing, sharing or disclosing any material which is defamatory, offensive, obscene or otherwise objectionable, for purposes that are in violation of the trust or confidentiality of any third-party rights, including copyright, trademarks or other intellectual property rights, or for purposes that are misleading, present fraudulent information about your identity or in any way suggest that you are sponsored by, affiliated with or a business partner of TestLab ApS.
b) Use or disrupt the Preely Platform in a way that could damage, disable, overload, impair or compromise our systems or security, or interfere with other users.
c) Introduce or transfer via the Preely Platform any disruptive computer program code, virus, denial-of-service or spam attack, worm, Trojan horse, permission key, license check exploitation, or software lock.
d) Reverse engineer, decompile or disassemble the Preely Platform or otherwise attempt to discover the source code, except and only to the extent that this action is expressly permitted by applicable law, which applies despite this prohibition.
e) Market, sell or otherwise distribute the Preely Platform, including software, logos, titles, audio files, figures or images, for commercial purposes, without prior written consent from us.
It is your responsibility to inform us of any changes to: address, telephone number, email address, CVR no. or other personal data linked to your account of relevance to payment, etc.
Where you give us suggestions, comments, improvements, ideas, or any other feedback, you thereby assign ownership and all intellectual property rights for this feedback to us, and you agree that we may use and share the feedback for any purpose we see fit. Your login may only be used by one person – a single login shared by multiple people is not permitted.
A convenient and flexible remote user testing platform
Get fast learnings about your users' experience with your product.