Use your own user panel for much more than Preely tests. Share links to surveys, recruit for your in-person user tests or interviews.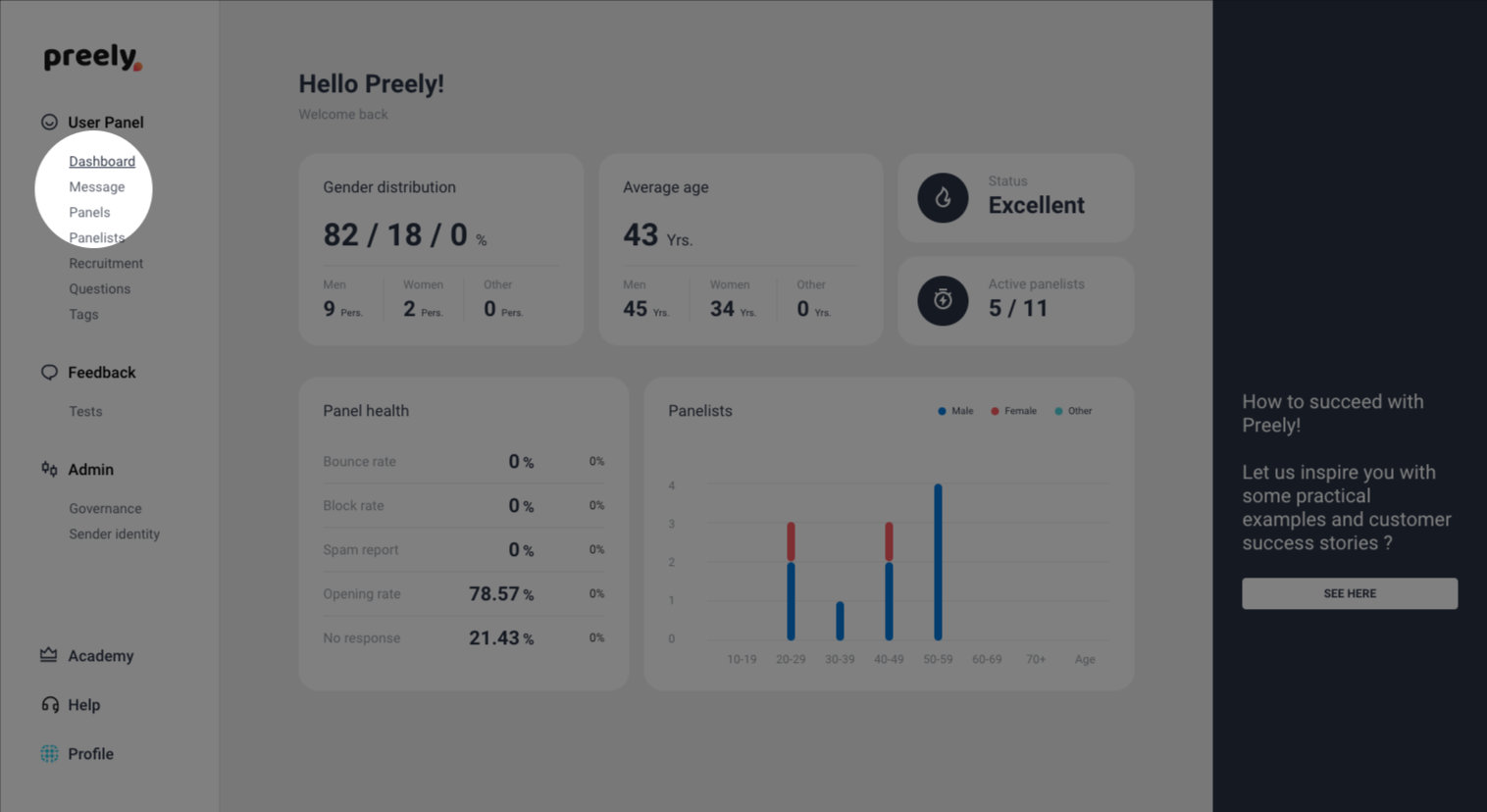 Add a call to action (CTA) button and attach a file to the mail
You can include a CTA button in your mail. Check the CTA box and add a label and a link to the button.
You can attach a file to your mail. Click 'Upload attachment' and choose the file you want to attach.
Keep track of your users' engagement with your messages. Preely tracks message opening and click rates (all link and button clicks) automatically.