When designing a user study, it's crucial to start with the proper foundation: selecting the perfect participants. Here, screening questions play a pivotal role. They ensure you receive the most relevant and insightful feedback from a group that best represents your product or service's target audience.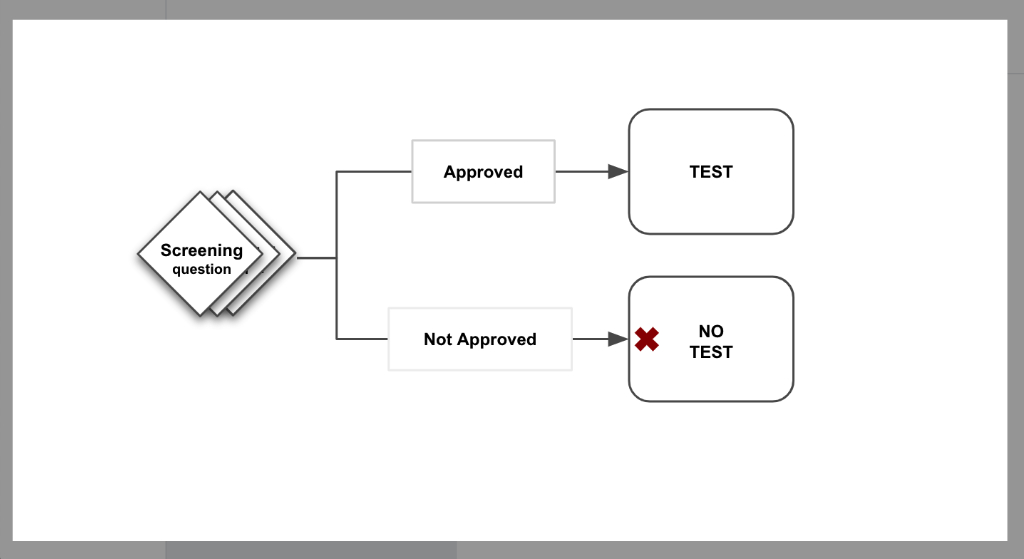 For every test, the option to enable Panel screening questions is available. These questions serve a dual purpose: they determine if a user is eligible to take part in the test and simultaneously update the user's profile with their responses.
This approach offers a key benefit: even if a user isn't selected for a specific test, their panel profile is still enriched with new information. This method guarantees that the data in the user's profile remains constantly updated.
Within every test you can setup screening questions by clicking the tab "Screening".
Use the toggle to enable screening flow.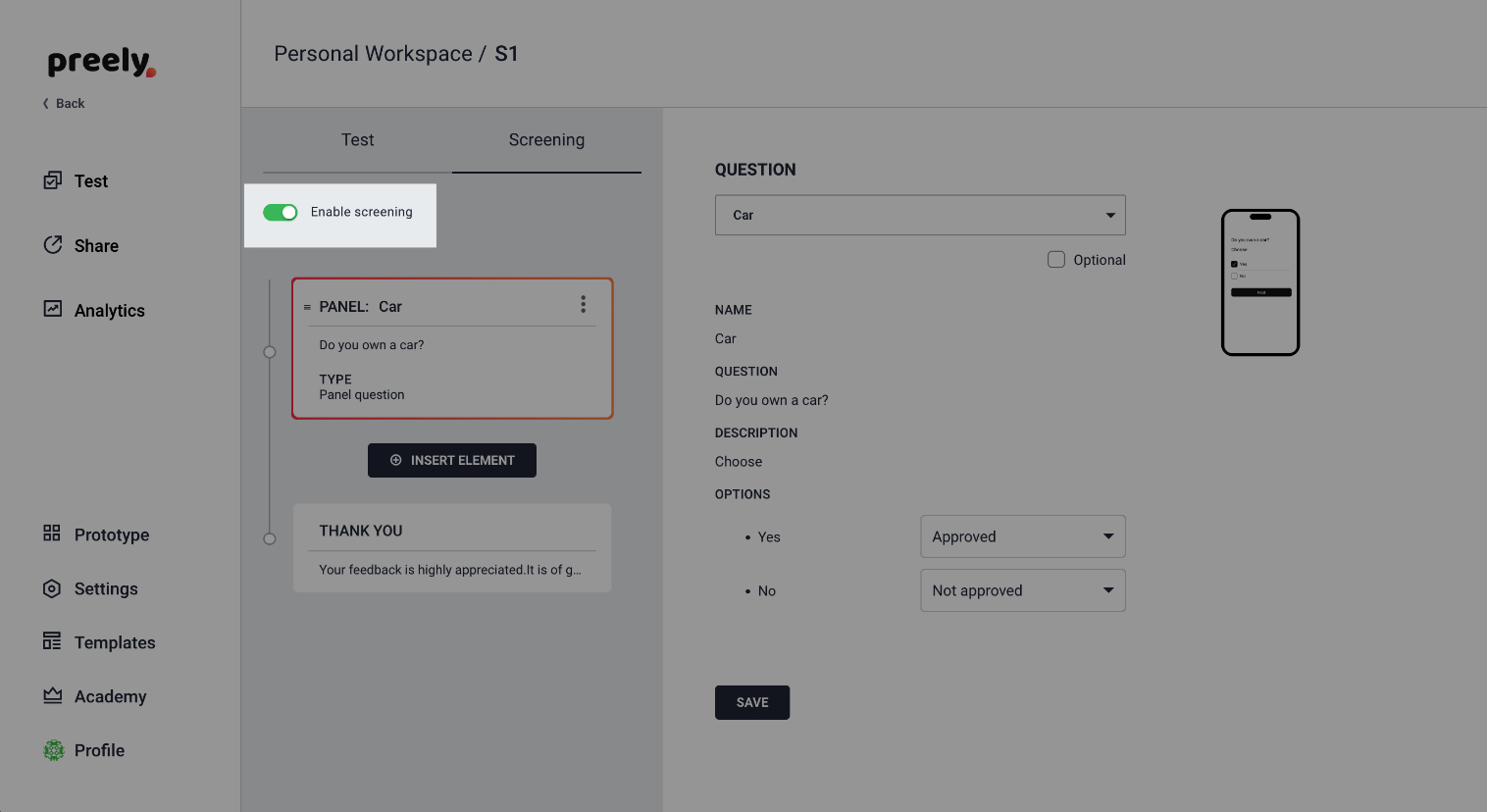 You can choose any of your previously set up "Panel questions" for screening purposes. Learn more about setting up panel questions here.
Approved, Not approved and End flow
After selecting a question, you can decide which options allow the user to continue the flow of screening questions and move on to the test.
"Approved" means that the user's answers to questions are approved to proceed to the test.
"Not approved" means that the user's answers to questions are not approved to continue to the test.
If any answer in a series of responses from the user is "Not approved", the user cannot continue to the test. However, the user will still finish the screening flow.
"End flow" is equal to "Not approved" but ensures that the user is not shown the subsequent questions in the flow.
Your screening is now set up and you're ready to send it to your participants!