March 2022: Big User Panel release
We are currently updating the Preely User Panel feature
The first release includes:
Mail system: Use your panel for everything – surveys, invites to interviews, tests – you name it. We now give you full control over your panel and have included panelist emailing incl. bias control, governance, analytics, tracking, etc. Furthermore, you can resend the mail to different segments and still keep an overview of everything.
Enrich panelists via questions: Want to add information to your panel over time and be able to segment on more parameters than the ones added when you created your recruitment page? No problem, enrich your panel via recruitment questions added over time.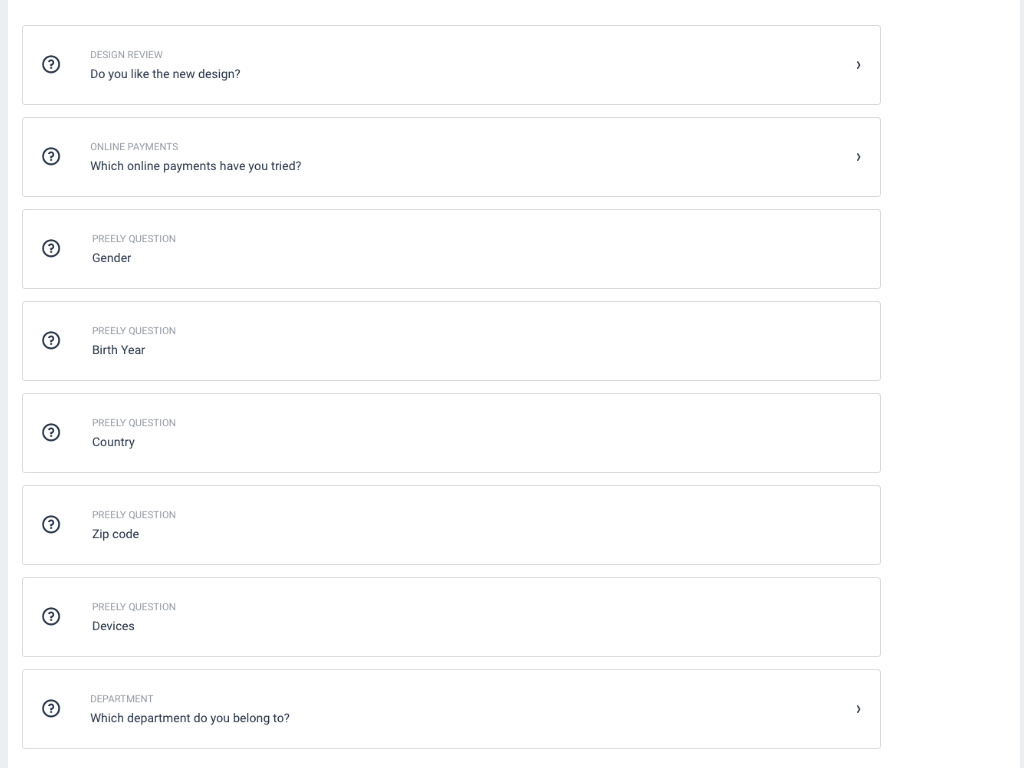 Handpick or randomize panelist selection: Have full control over how you send tests and mails to your panel. You can handpick panelists, choose them randomly, or make a combination.
Improved dashboard: We are taking the first steps towards giving you a health status of your panel. We can now track opening rate, click rate, bounce rate, spam report, and blocking across your panellists, giving you some great health pointers for your panel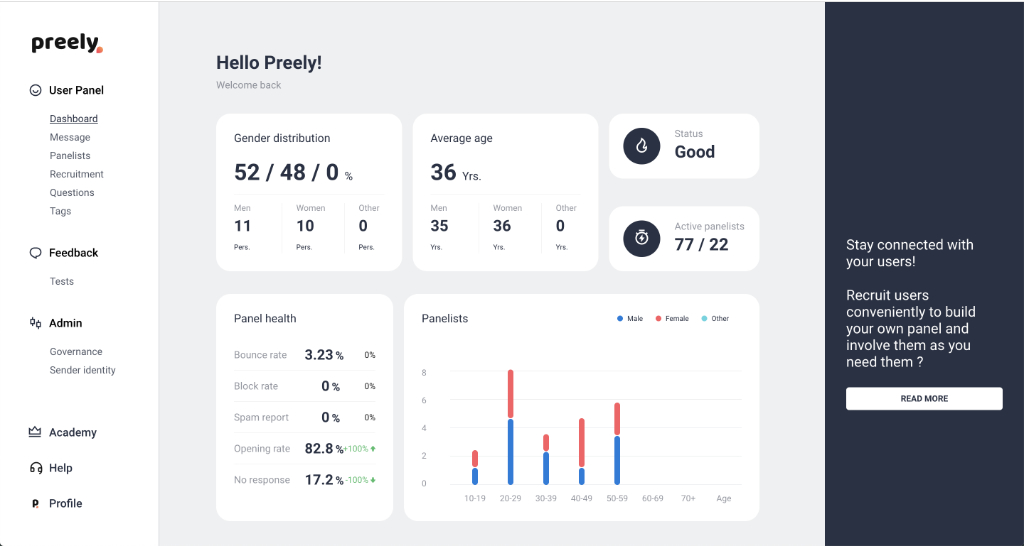 And last, but not least we have made bug fixes and general improvements to the platform.