Share test via link
After creating your test, you can start asking participants for feedback.
Sharing your test via link
It all starts with a unique link that you can share or implement everywhere to recruit participants for your test. A great place to start is on your website, in a pop-up, or even a sponsored ad on Facebook, where you ask participants to contribute either for a fee or for free (it's often surprisingly easy to get existing customers to participate if you ask them politely). When clicking the link, participants will be redirected to a landing page with a personalized welcome message from you.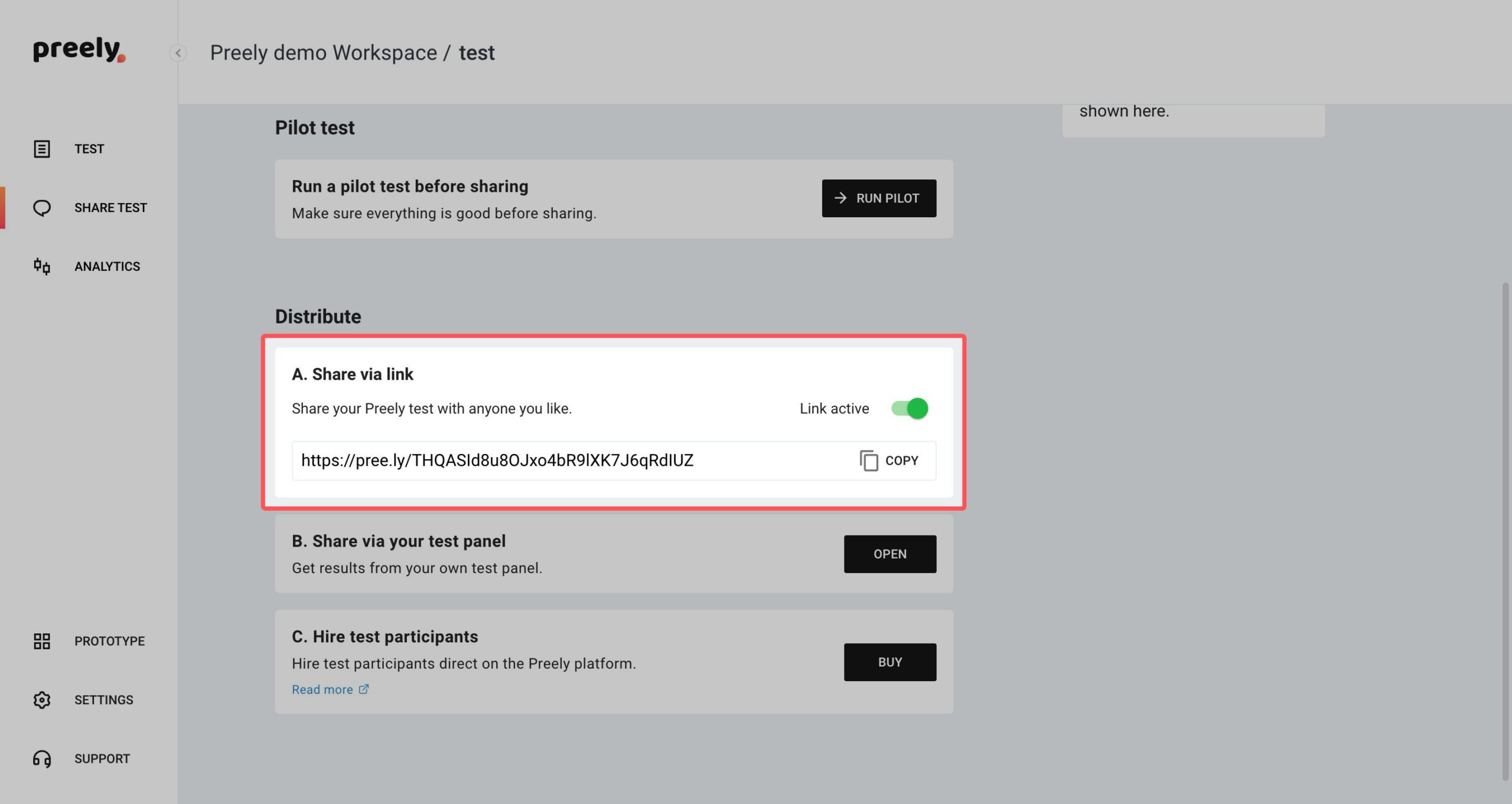 In lack of test participants?
You have the opportunity of hiring test participants direct on the Preely platform.
Recruiting test participants can sometimes be a tough job. We, therefore, provide you with easy access to test participants direct on the Preely platform.
The price for test participants starts at $3 (incl. VAT) per test participant.
Participants can be hired directly from the Preely platform, and test results are guaranteed within 24 hours.