After creating your test, you can start asking participants for feedback.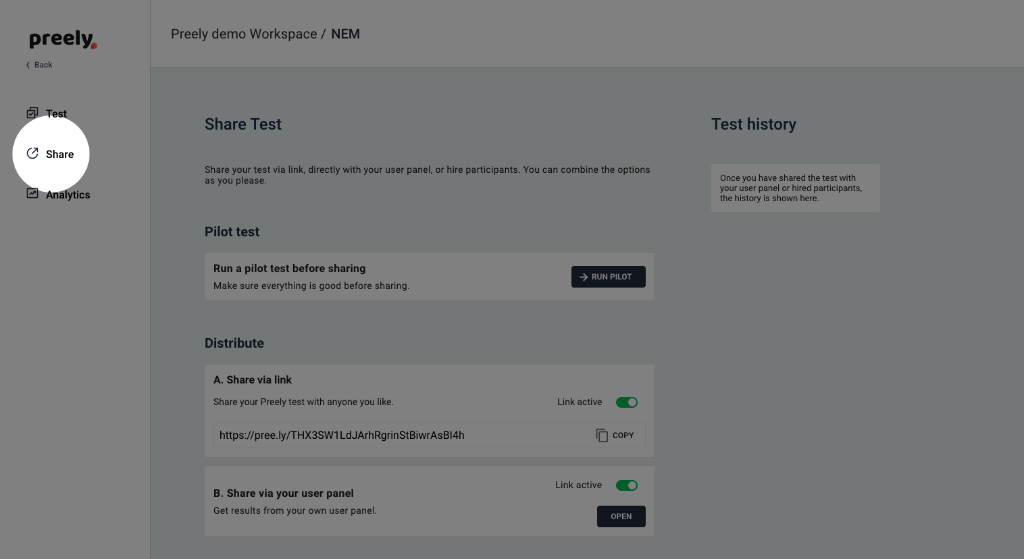 It all starts with a unique link that you can share or implement everywhere to recruit participants for your test. A great place to start is on your website, in a pop-up, or even a sponsored ad on Facebook, where you ask participants to contribute either for a fee or for free (it's often surprisingly easy to get existing customers to participate if you ask them politely). When clicking the link, participants will be redirected to a landing page with a personalized welcome message from you.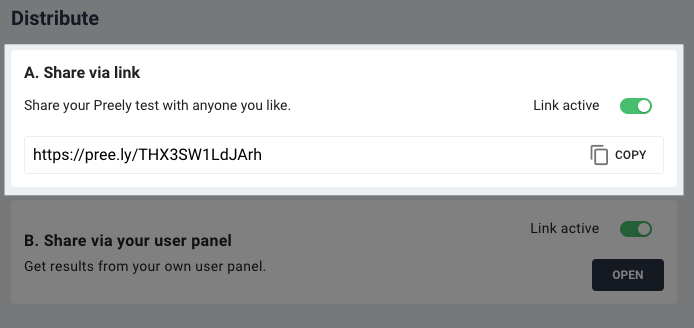 You can make the test inactive so that test subjects cannot participate in the test. Simply choose between toggle "Link active" and "Link disabled". You can e.g. have the test active for "B. Share via your user panel" but disabled for the "A. Share via link" link.