November 2022
This time we are presenting you with a mixed bag of goodies. Let's dig in!
Test panel dashboard
We have updated the test panel dashboard and panelists graph. Now you can see gender distribution and average age both for your panel, and the different genders. Use it for assing if you have the variety you want in your panel.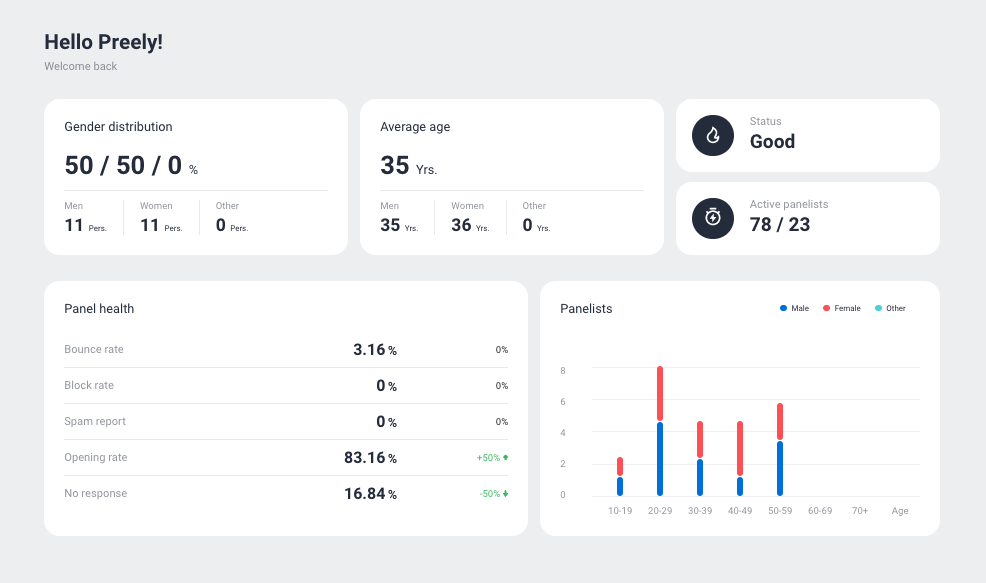 Bias control (opened messages)
As something new, you can now filter on whether or not a panelist has opened a specific message or not. This makes the bias control even stronger.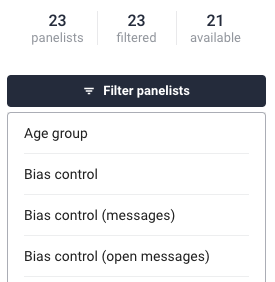 Tester app
We have giving what we call the tester app a huge design overhaul. The tester app is that your participants and panelists are seeing, when you are sharing material with them through Preely. Start a feedback session or test and experience the new design.