With Messages in the User Panel, you can easily schedule meetings, interviews and moderated tests. Using Calendly, this task becomes even easier. Calendly lets you invite your panelists to a meeting with a set time and location. Your tests can view your open time slots and choose the time that fits their schedule the best.
Step 1
Sign up for Calendly on https://calendly.com/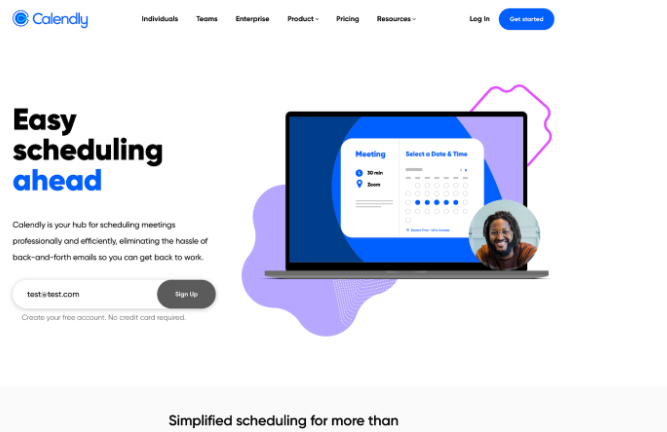 Step 2
Create your Calendly URL, so you can easily share your link on Preely and connect your calendar to your Google, Microsoft or Apple account.
Step 3
Select the days and time slots, you will usually be able to accept meetings.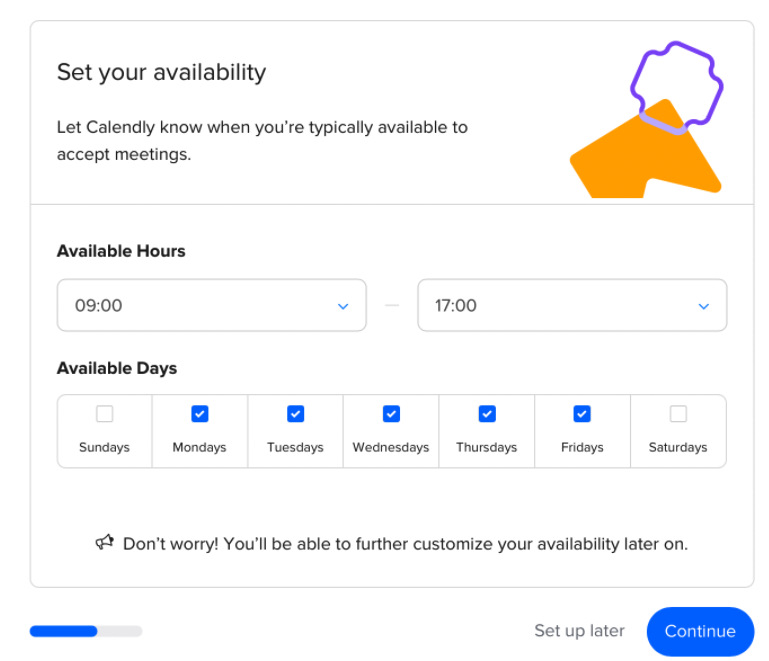 Step 4
Now you can share the existing 30 Minute Meeting or you can create a new event type.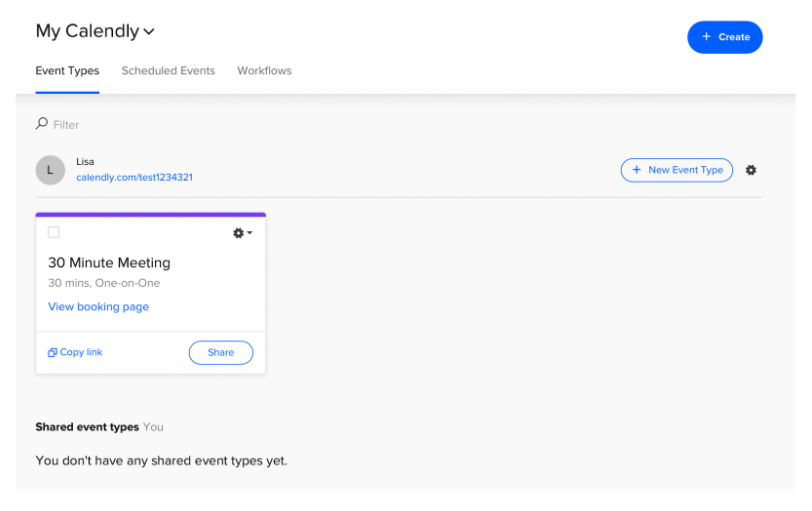 Step 5
If you choose to create a new event type, you need to decide if you are inviting to a one-on-one session or a group meeting. If you are hosting an event with someone else, you first need to invite these members.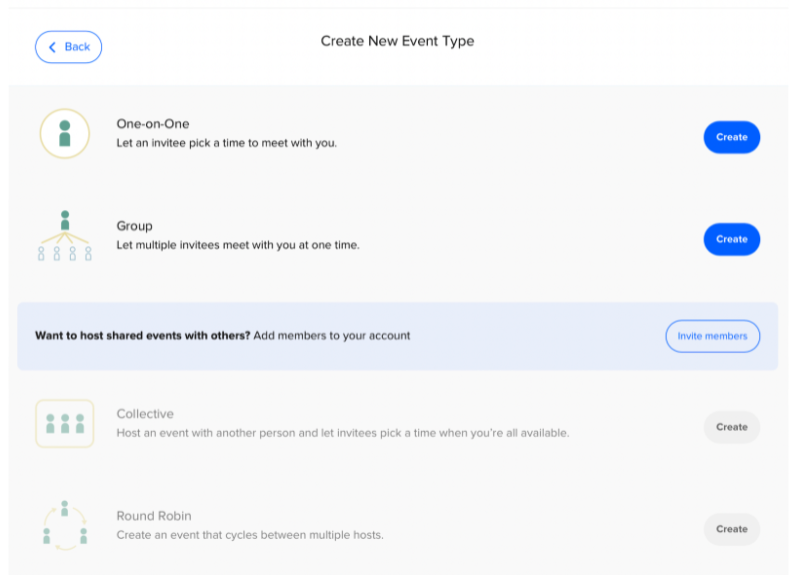 Step 6
For a one-on-one meeting you need to fill in the event name, location, and a description. For location, you can choose a physical location, let the invitee set the location, or you can set up an online meeting via e.g. Google, Zoom or Teams.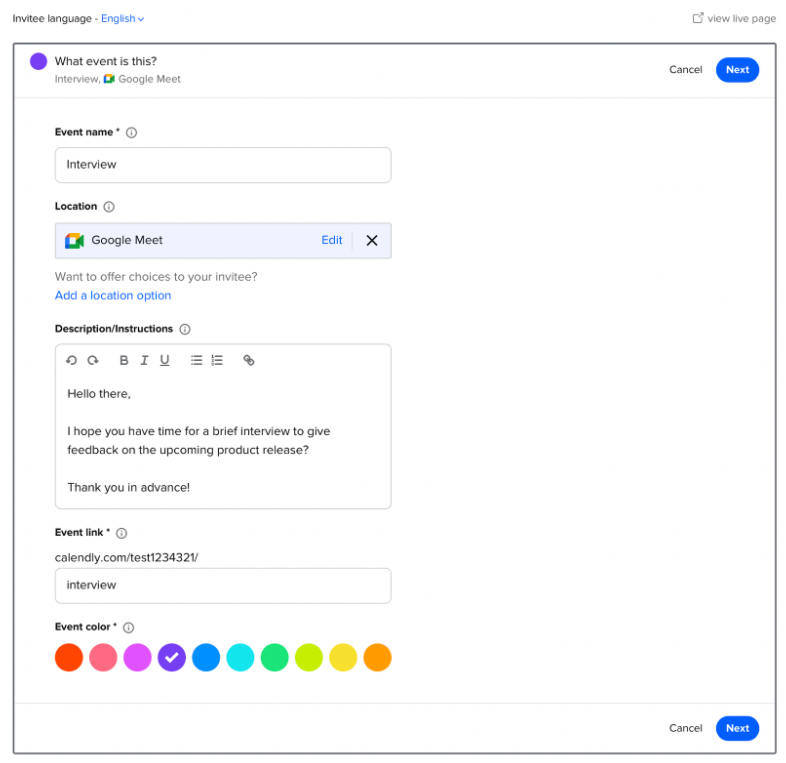 Step 7
Finally, you decide which date range and time slots, the invitee should be able to schedule meetings and you pick a duration of the meeting.
Step 8
After setting up the event type, you can copy the link under the tab Event Types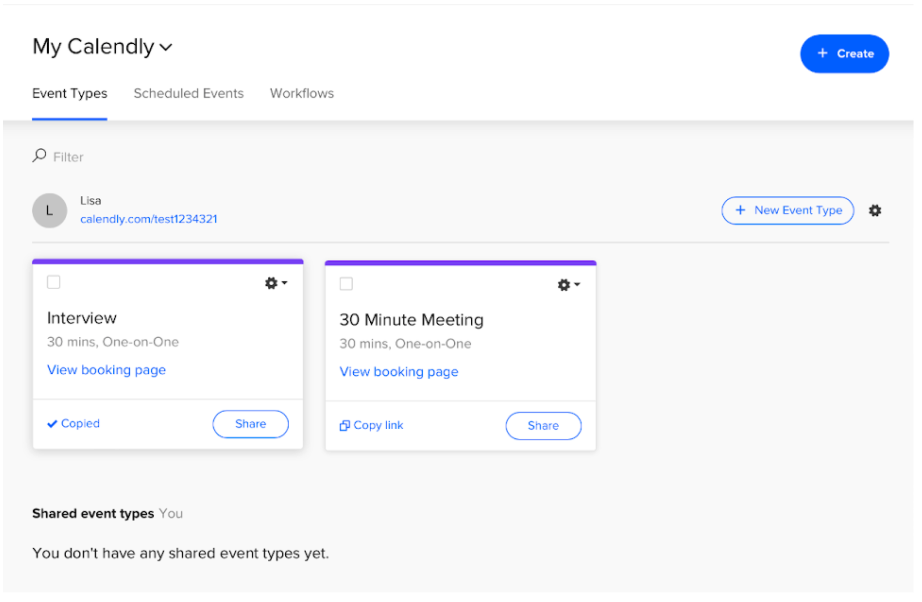 Step 9
Sign in to your Preely account. Click User Panel and the tab Messages. Click New Message and type in a short description of the meeting for your panelists. Once you have chosen your recipients, your panelists will be able to book a time slot directly in your calendar!