Copy link to your prototype in Figma. Ensure that your prototype link is set to 'Anyone with link' can view.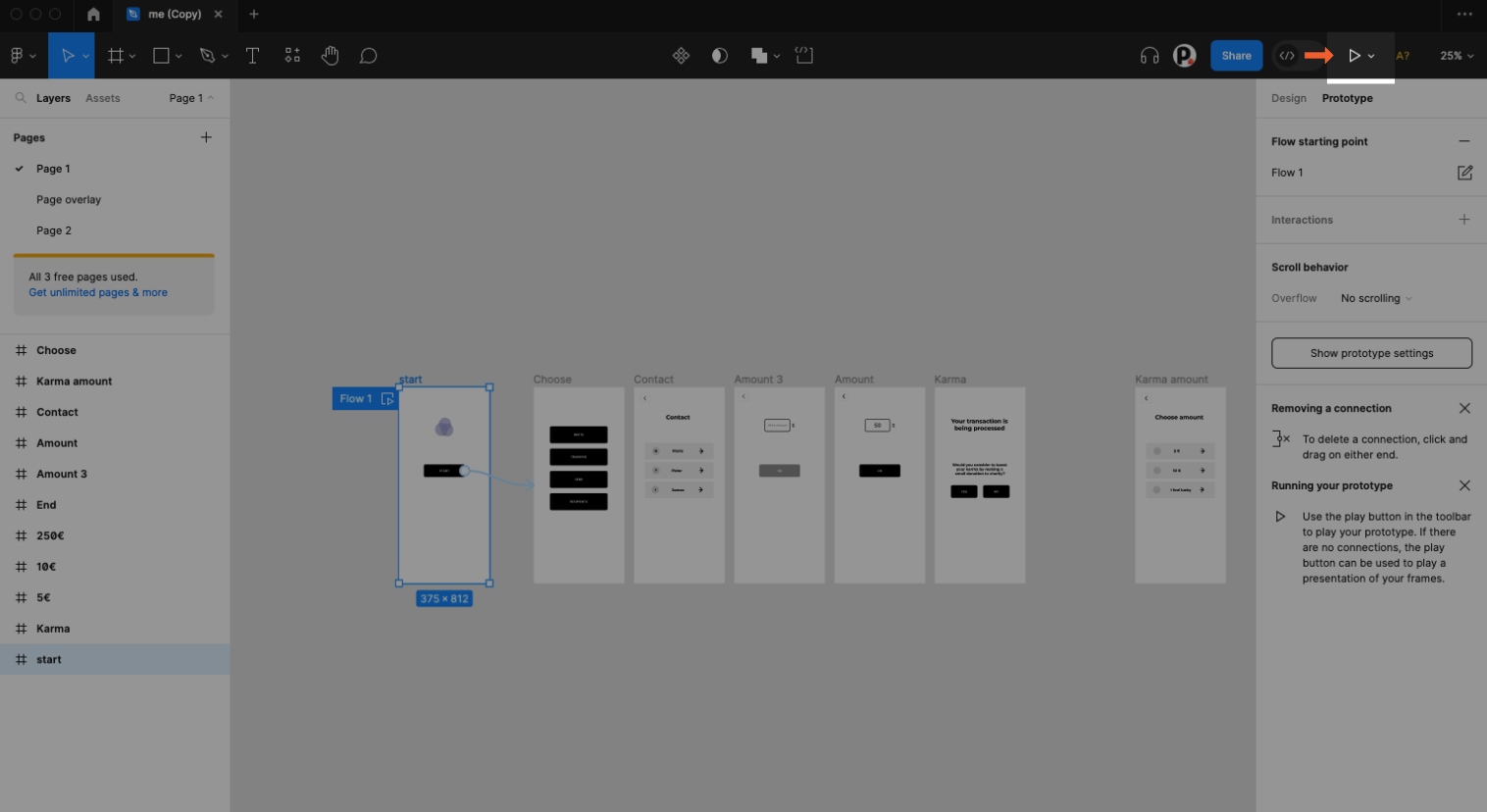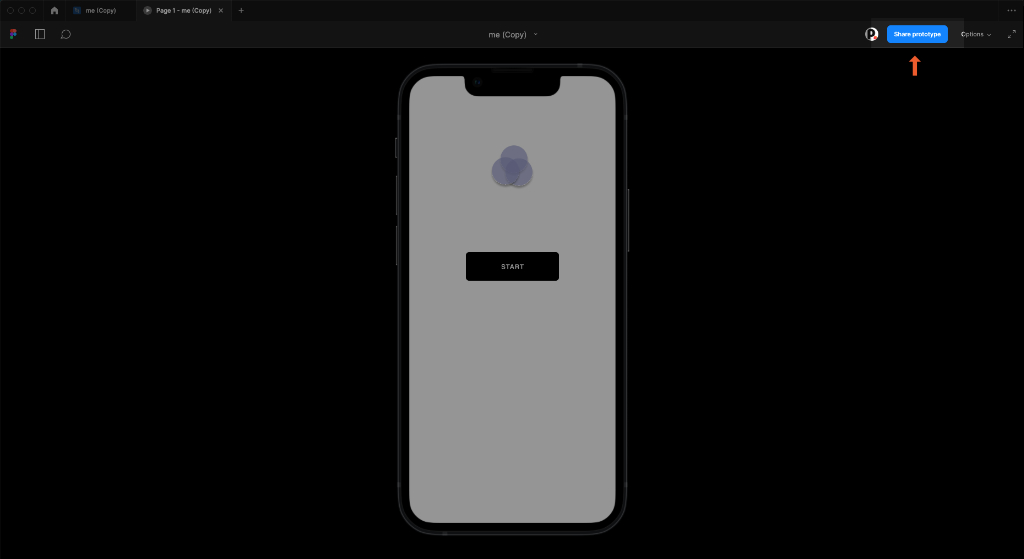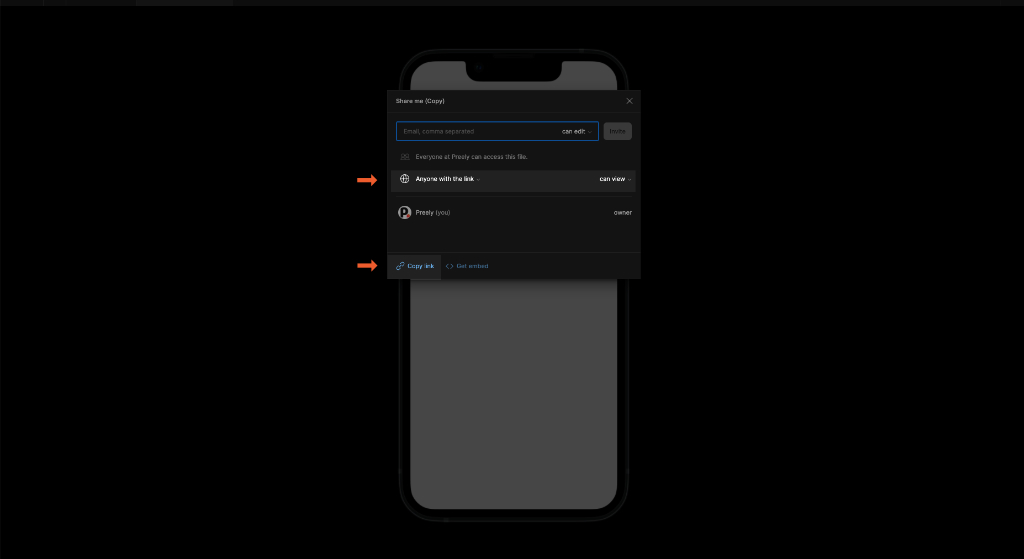 Add a task and connect prototype.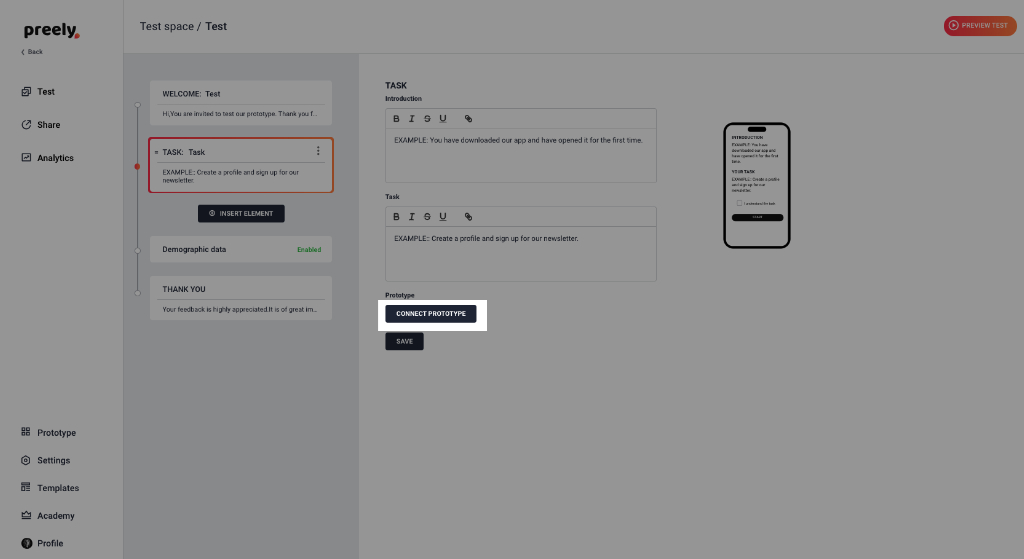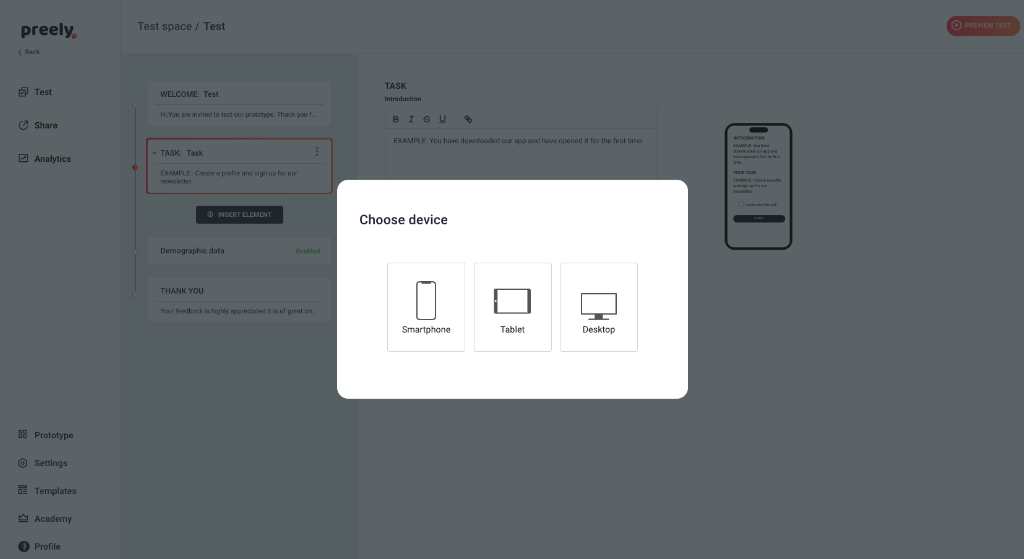 Add Figma prototype link.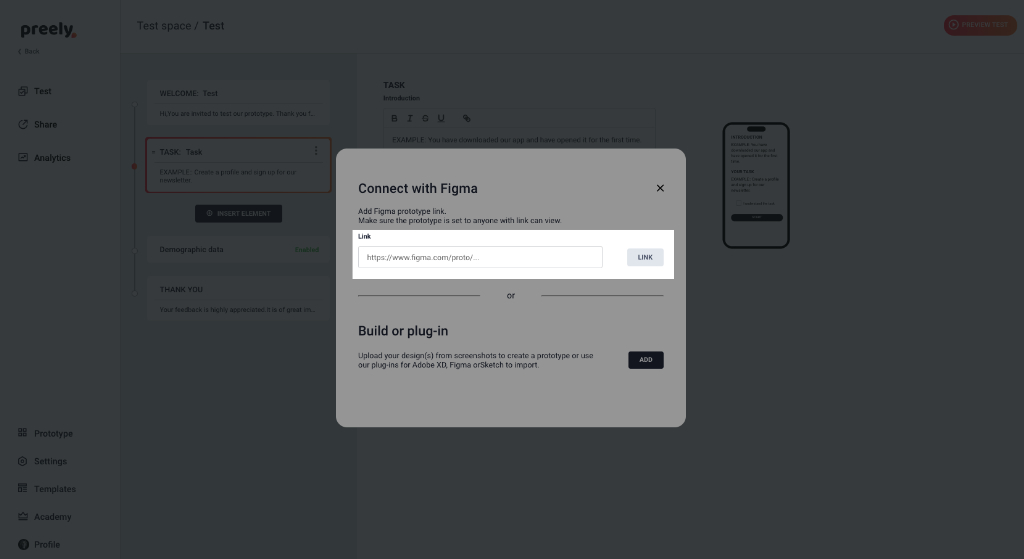 Currently, the ability to set endpoints (as you normally would) is not yet integrated into the solution. But don't worry – we've got a workaround for you. Simply add an extra frame at the end of your prototype, and you'll find that everything works just as smoothly. Update Aug. 2023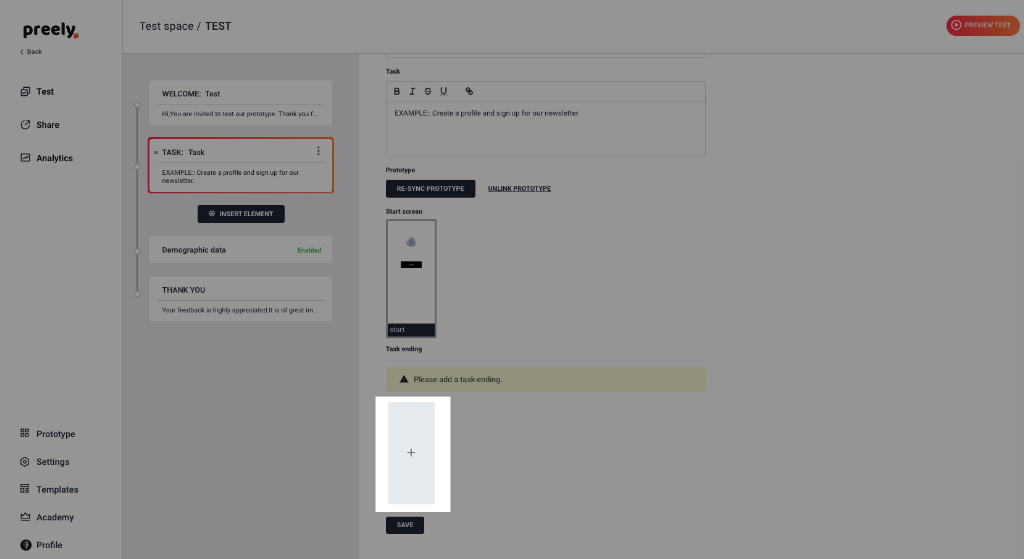 Important: Set prototype device and starting point . See Figma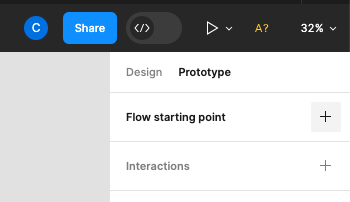 There are a few features that we're still fine-tuning and will be rolling out in the near future
Transitions within Overlays and Drop-Downs:
While not included in the current version, rest assured that transitions inside overlays and drop-downs are on our radar and will be making their debut soon.
Interactions in Analytics:
As you dive into testing your Figma prototypes with Preely, keep in mind that certain interactions are currently displayed as clicks in Preely Analytics. These interactions include double-clicks, swipes, and long presses.
Update Aug. 2023
Figma browser support
Users have to follow Figma's rules.
safari 14.1 or above is needed.