In Meetup
Moving UX Upstream to Strategy – Paul Bryan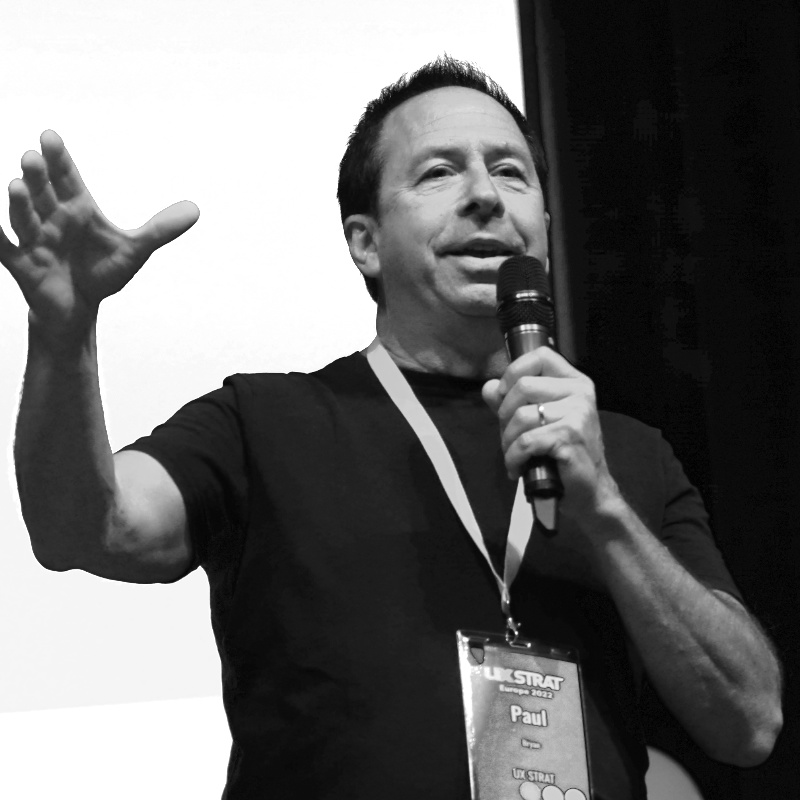 We are continuing our line of UX talks that speaks to the management level in the organization. This time we'll take a dive into UX strategy with Mr. UX STRAT himself, Paul Bryan.
We are trying a new format for the talk, so have our questions about UX strategy ready!
The talk
Paul Bryan, producer of the UX STRAT conference in Europe, Asia, and the USA will join us for a conversation about product design strategy and innovation. Paul will explain his UX Strategy Framework, and then will open it up for questions and relevant discussion topics from the audience.
Slides from presentation
Paul's presentation.
For those of you who are interested in learning more about Paul's strategy workshops, you can find more information here: UX Strategy workshops.
About Paul Bryan
Paul's goal is to help UX, design, research, and product professionals take their careers to the next level in terms of effectiveness and enjoyment. To achieve this goal, he organizes design strategy and innovation conferences in Asia, Europe, USA, and Online; he leads design research and strategy projects for some of the world's best brands, like Coca-Cola, Delta Air Lines, Lowe's, Macy's, and many more; and he teaches a UX Strategy workshop that has been hosted on-site by Netflix, Google, Facebook, LinkedIn, Booking.com, Microsoft, IBM, and many other industry-leading companies.
About Tina Øvad
Tina has extensive experience in usability, UX, and test design. In addition to being our CXO, she is External Lecturer at Aarhus University within UX, usability, and human factors. She has worked with UX strategy and -processes, product management, and agile transformation in various organizations like Radiometer, Nykredit, and Bang & Olufsen. She has taught and supervised within UX, agile UX, etc. at the IT University of Copenhagen and Aalborg University. Tina has a background in Engineering Psychology and holds a PhD in Information Systems with a focus on agile UX.