In Meetup
UX and Strategic Design Thinking at Ørsted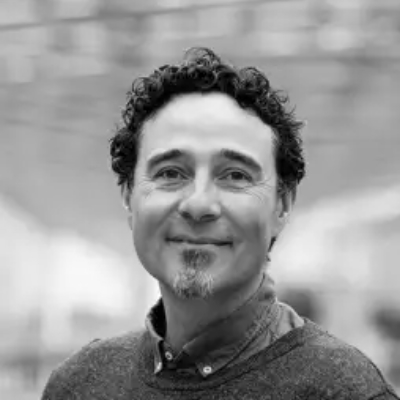 We are very happy to welcome Michael McKay, Head of Design Center of Excellence at Ørsted as speaker at our next UX meetup.
The talk
Ørsted is a market leader in the renewable energy space with a vast portfolio of wind farms, solar farms, and other networked technologies driving the green transition worldwide.
In this talk, Michael explains how the team got started, how we work with two focus areas – UX and Strategic Design Thinking, linked together by the shared Ørsted Design Center of Excellence.
Key topics:
– UX in a large enterprise going Agile
– Strategic Design Thinking as a bridge to Business and Innovation
– Building a design culture in a large enterprise
Watch or rewatch our event from November 11th 2021
Slides from presentation
Michael McKay presentation Download slides
About Michael McKay
With a broad background in design leadership, product innovation, user centered design thinking and launch of innovative global products and services, Michael now focuses on building human-centered innovation cultures in large-size organisations. His hands-on leadership approach has brought him to companies like Amazon, PayPal, eBay, Nokia and Lego as well as several startups. He currently leads the UX and design thinking practice at Ørsted, a leading renewable energy company.
At Ørsted, Michael oversees the creation of the Design Thinking strategy while maturing the UX design function for the company. This includes operational, strategic, and cultural ways to embed design and design thinking in a program at a global scale in conjunction with the agile transformation into SAFe (Scaled Agile Frameworks).
Michael lectures and teaches at several design schools and MBA programs in design thinking and design strategy. He has recently been appointed adjunct professor of Design at the Royal Academy of Architecture and Design in Copenhagen (KADK). Furthermore, he actively pursues communities and partnerships that rethink design in concert with the fields of Psychology, Business development, and Marketing in an effort to create new frameworks for change.
About Tina Øvad
Tina has extensive experience in usability, UX, and test design. In addition to being our CXO, she is External Lecturer at Aarhus University within UX, usability, and human factors. She has worked with UX strategy and -processes, product management, and agile transformation in various organizations like Radiometer, Nykredit, and Bang & Olufsen. She has taught and supervised within UX, agile UX, etc. at the IT University of Copenhagen and Aalborg University. Tina has a background in Engineering Psychology and holds a PhD in Information Systems with a focus on agile UX.