In Meetup
Client, do you actually want UX? Maria Køhnke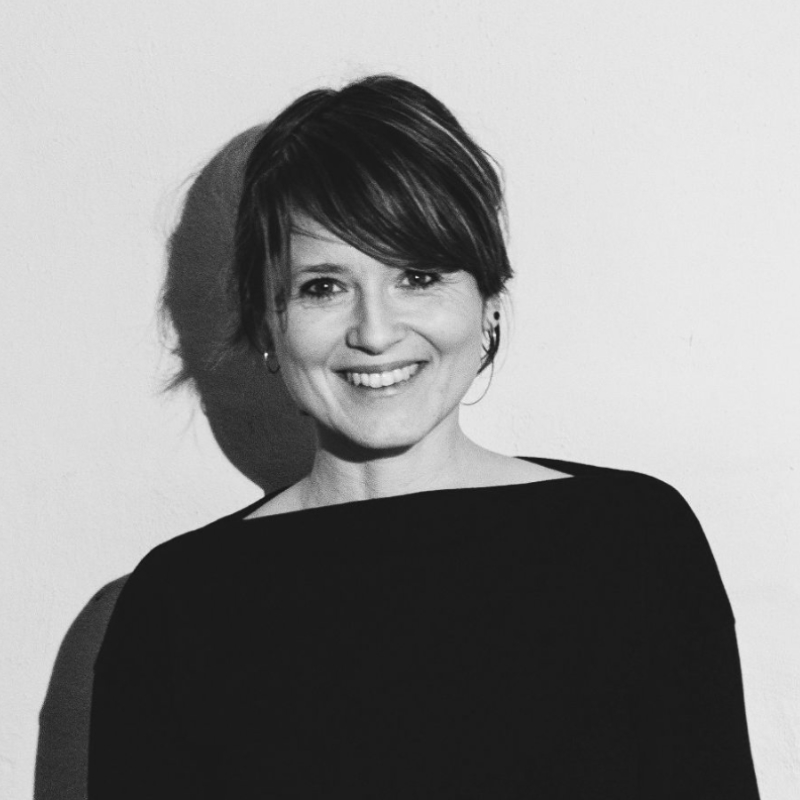 On Preely UX Meetup on Thursday 5th April about 50 UXers and UX interested professionals had the pleasure of listening to Maria Køhnke talk about challenges faced by many UXers. She also gave her take on how UXers can get more elbow room to innovate and create great user experiences, without falling victim to the typical i-need-something-in-a-hurry type of briefs. An approach that mainly involves challenging assumptions of decision makers and clients. Most of her talk centered around a very interesting digitalization case from the Danish public sector.
Speaker: Maria Køhnke / Senior UX Designer and -Strategist
Date held: 5. April 201 at Rainmaking Loft Copenhagen
The role of UX
Have you ever been asked by a client or a boss to build something that made absolutely no sense from a UX perspective? Like when your middle-aged boss asks you to create an app because he heard it's THE THING that characterizes every cool company? Or when a client asks you to just get something out there in a hurry, leaving you without decision power to make something that actually has great usability from a customer perspective?
As a senior UXer, with years of experience from agencies, Maria has experienced just that; the feeling of wanting to create something really awesome, instead of just building – something – and guessing from the number of nodding heads, quite a few people in the audience had been in similar situations.
It is a typical situation that occurs when people focuses on the solution, and fails to understand the actual problem or need of the people they are building for. However, this is exactly what a UXer is able to do. They have an ability to critically separate the solution from the problem by understanding the need and behavior of the end-user.
Additionally, a UXer is someone who often is able to comprehend and transform organizational goals into a tangible user journey. They can understand the entire process from strategy to screen language and the pros and cons from the perspective of the end-user. Something strategic decisions makers often lack – especially when it comes to the technical part.
The case – from UX to a complete transformation of the omnichannel communication strategy
The public sector in Denmark, compared to the private, is notoriously known for being slow at digitalization and a typical user journey consists of multiple touch points with multiple actors and different agencies. To sum it up: It is quite confusing to be a digital citizen in Denmark.
In Maria's research work for one of these digital instances, she noticed a large problem with the lack of coherence in communication. Communication typically happened through pdf versions of letters that lead to new touchpoints and different platforms that basically did the same. This made interactions with public service providers complex for the Danish citizens.
In her proposed solution, Maria decided to not only focus on small scope fixes such as on-site communication and shape of the letters. Instead, she also proposed an entire transformation of the communication strategy through an omnichannel approach that would allow for a more seamless customer journey for a citizen. Something that would involve working with decision makers on all level of the danish public agencies.
UX is also strategical
The case lead to one of the main points of Maira's talk: A UXer is more than just an IA person.
One thing is to challenge thr perspective of UX work of decisions makers, clients, and other stakeholder involved. Another thing is to challenge UXers to embrace a role that includes a more holistic perspective on the entire development process.
Therefore Maria urges every UX to get involved earlier in the process and – all the way back to strategic development and ideation stages.
The main point I believe you should take from this presentation it is that: UXers should not be afraid of asking big questions and challenge established assumptions of decision makers and clients. It the end it will lead to better products and more room for innovation.
Maria ended her speak with a strong advice for decision makers and clients:
Client, if you actually want UX – these are the conditions:
UX should be part of the process from beginning (strategy) to the final launch
UXers have another perspective
Measure user-centered activities, success criteria and, KPIs
Allow UX to have awareness of the entire user journey
Accept that content and business logic is just as important as structure and design
Allocate time to understand, define and challenge the problem space, unfold and refine success criteria
Give UX access to specialists and "heavy" decision makers
Allow UX to be annoyingly detail oriented
About Maria Køhnke
Occupation: Senior UX Designer and -Strategist at Red Door UX
Personal website: Reddoorux.dk
Maria Køhnke is a combination of strategic design thinker, user advocate, and UX design craftsman. From 2014-17 she was director of UX & creative strategy in In2media/Charlie Tango where she established a strong focus on more strategic and value-adding approaches as well as methods and solutions through user-centered design. She now has her own business – Red door UX – where she provide services and advice in the field of design thinking, UX and service design.
Current and previous clients of Maria includes: ATP, Dansk Erhverv, Dansk Retursystem, Irma, Danske Bank, Mobilepay, DSB, Falck, Danica Pension, UBS, KMD, UBS Digitaliseringsstyrelsen, and Erhvervsstyrelsen.