We have updated our Preely plugin for Sketch to export your Sketch prototype including interactions. This makes it even easier to test your prototype and get actionable results and insights within no time.
Use the results and insights to validate assumptions and get new ideas to improve your product. Testing your Sketch prototypes brings a lot of value to your designs and thereby your business.
Plugin
Preely gives you the freedom to conduct remote and unmoderated user tests. The Preely plugin for Sketch gives you direct access to the Preely testing platform and in-depth analytics. Just install the plugin and connect your Sketch prototype with Preely – select which artboards or flows you want to test and export them. With Preely you can create a test, share it, and get actionable insights and analytics in a short amount of time.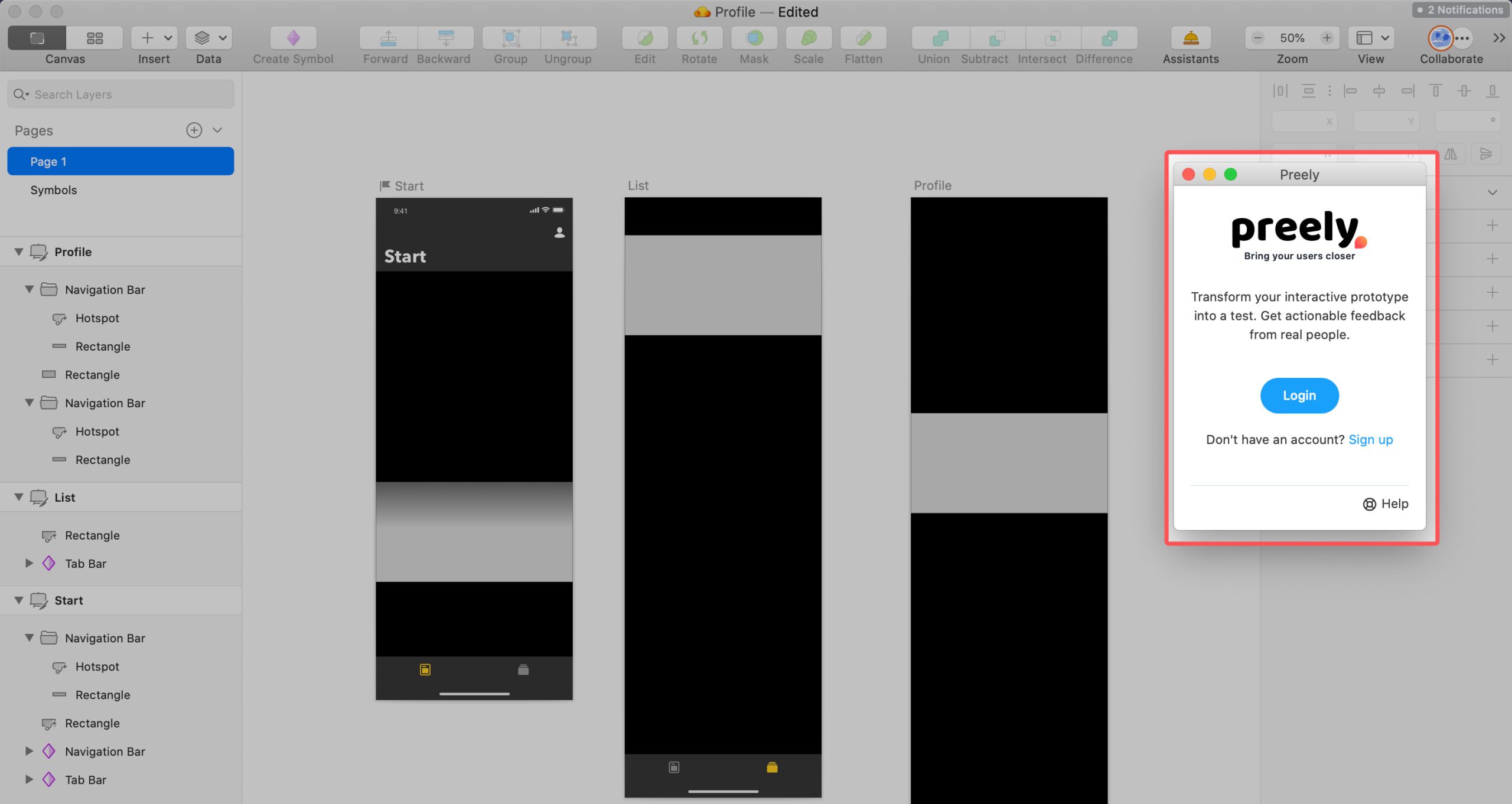 Need help to install the plugin? Go to our Academy and read more
Types of user tests in Preely
We have designed the platform to be as flexible as possible. This means that you can design the exact test you need. However, we know this can be quite overwhelming, so we have made guidelines for the most common user tests, including usability test, 5-second test, first click test, browsability test, navigation test, preference test, AB test.