Dynamic input fields
Every UX designer has experienced it - the endless screen combinations needed to simulate user input in a prototype. Look no further, we have you covered - let us introduce you to Preely Forms!

Tina Øvad, CXO, Preely
14-02-2021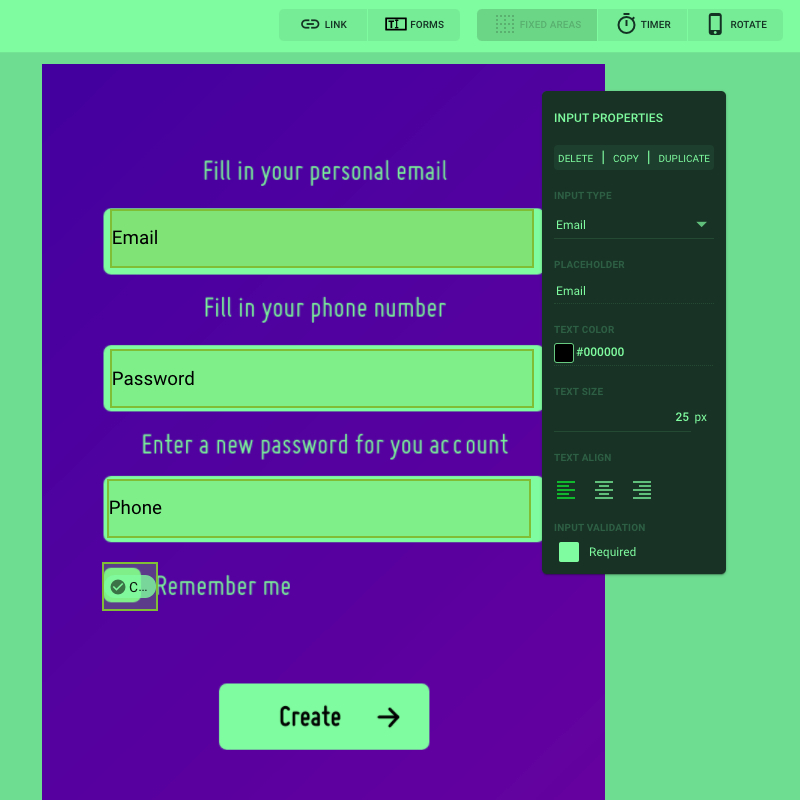 Preely Forms makes it possible for your participants to type in real input fields in your prototype to simulate real experiences.
Upload your Adobe XD, Figma, Sketch or InVision Cloud prototype to Preely to enrich it with Preely Forms before you send it out for user testing.
What type of input?
When adding Preely Form fields to your prototype, you can choose the type of input you wish your participants to type in, e.g.: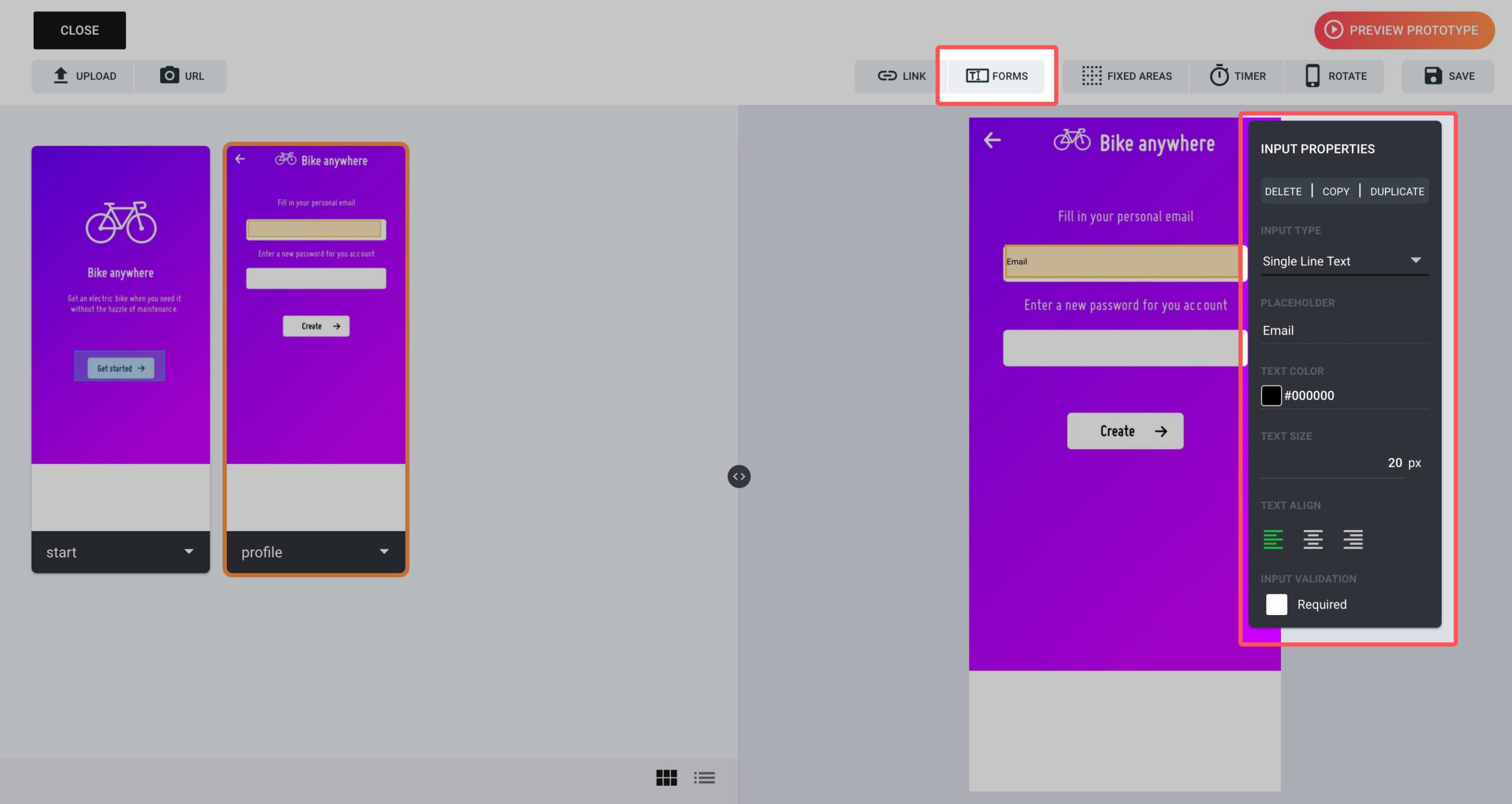 – Password
– Email
– Checkbox
– Number
– Multi line
– Single line
Validating input
If you want to validate the typed in input, you can do so and we also provide you with the option of defining an error message to show your participants if they e.g. leave a mandatory input field blank or if they do not type in the asked for input.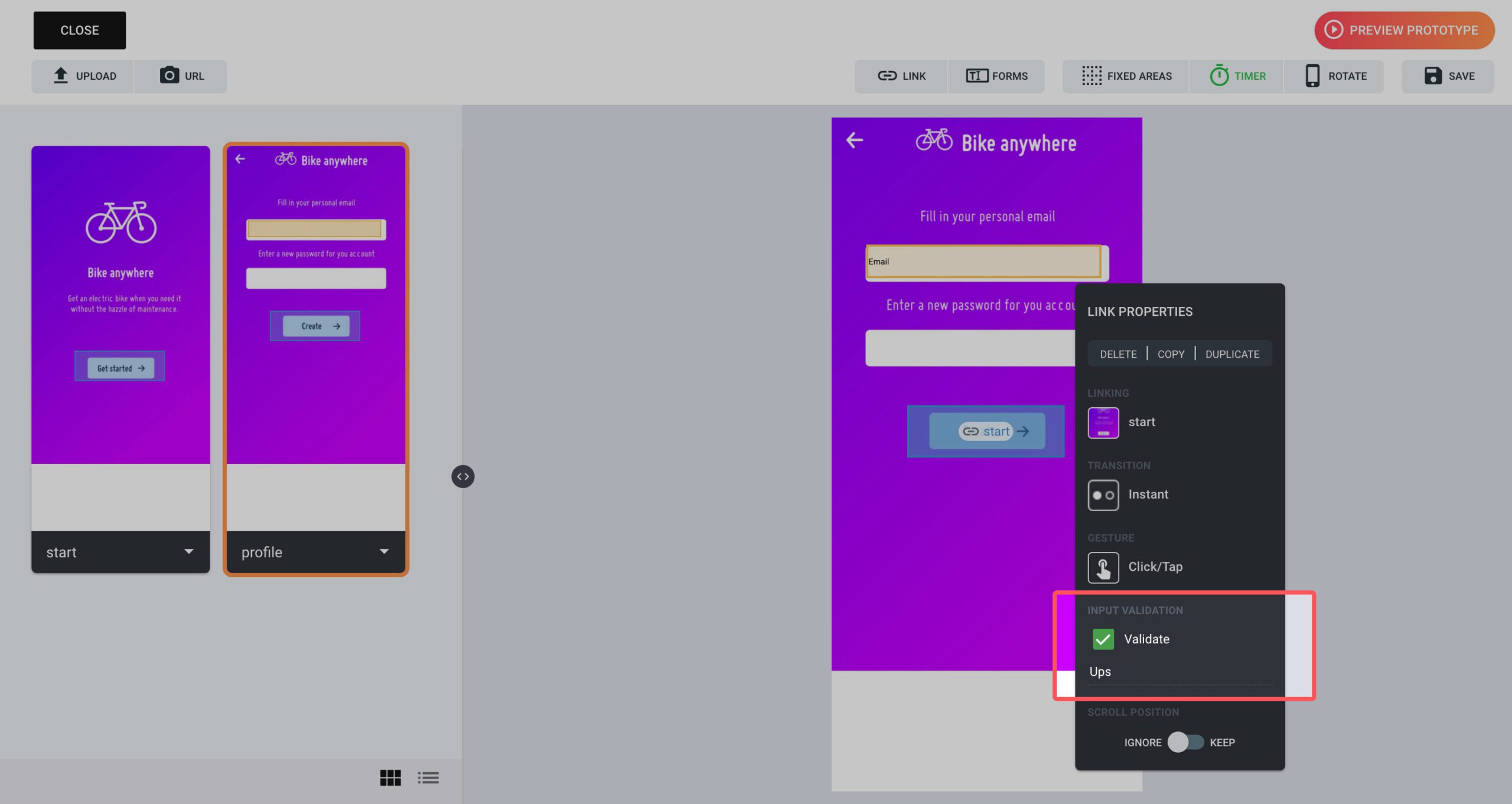 Keyboard
When running the prototype on desktop, your participants use the keyboard to type in input. On smartphones and tablets the Preely Forms open the corresponding keyboard on the device – Qwerty, Numeric, or Symbolic, so real input can be typed in.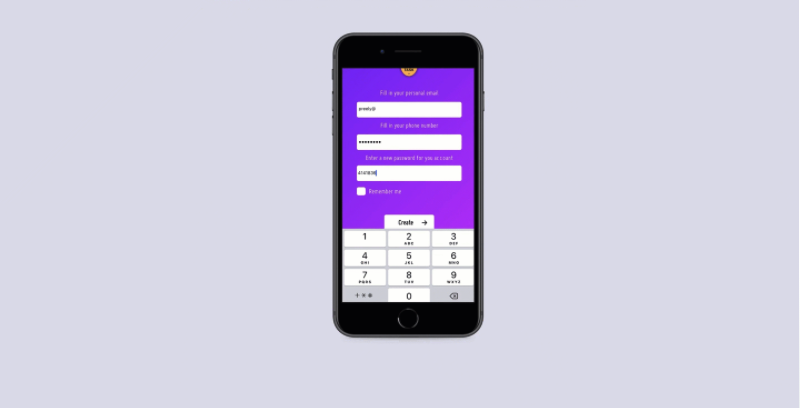 Data protection
To ensure privacy of the data entered in the input fields, we mask all inputs data, but keep the format for you to validate.
Show data in analytics
In analytics, we show the number of characters and digits as well as the use of @. If validation of the input fields is enabled, we show the number of times a participant has clicked away from the page without specifying data in a specific input field.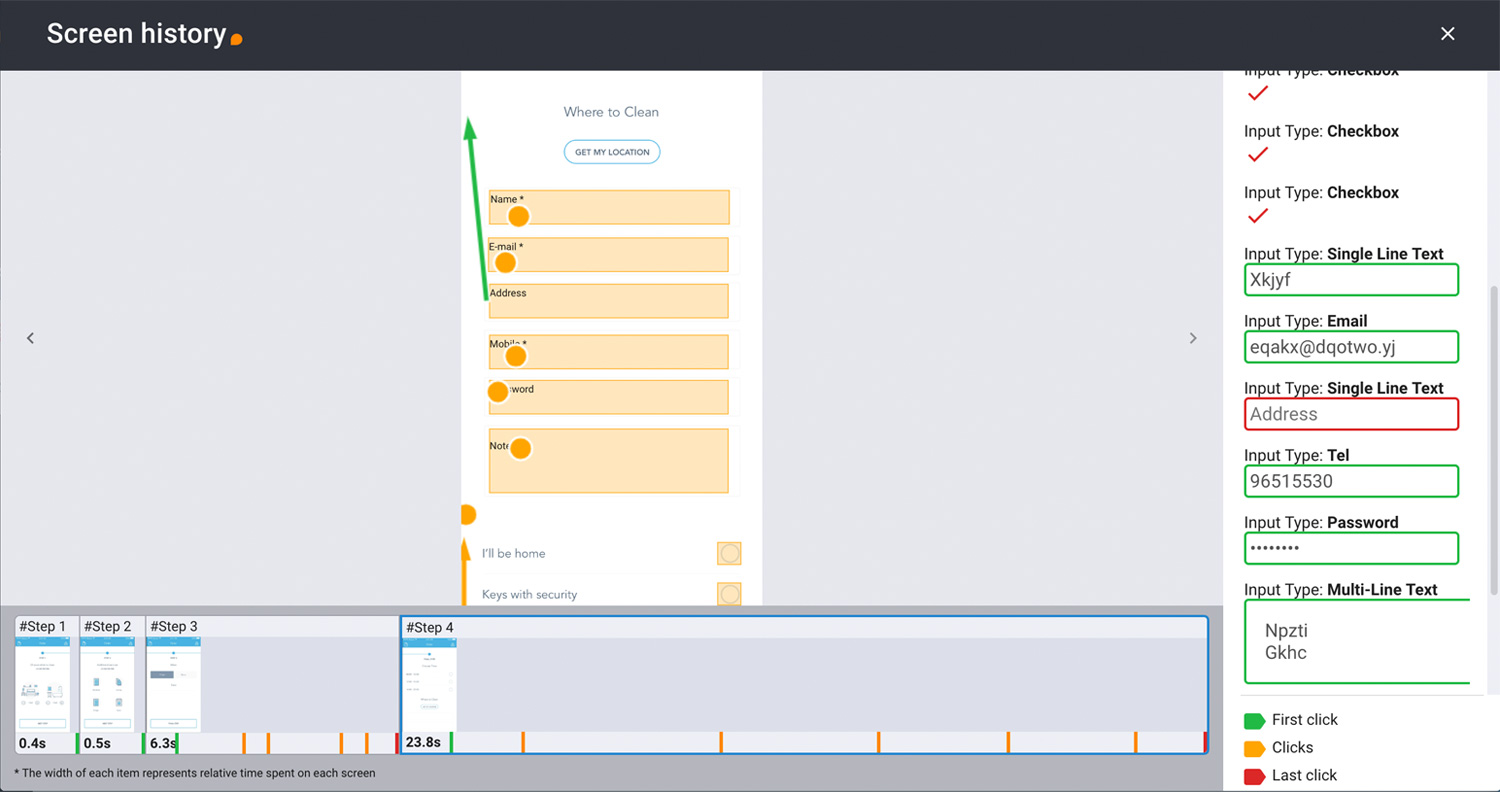 Us being Preely
In addition to enriching your prototype with dynamic input fields, you may also know that our platform completes your prototyping experience by giving you easy access to test your prototype and get actionable results within no time, read more here .
So we of course also collect data from the Preely Form inputs
A convenient and flexible remote user testing platform
Get fast learnings about your users' experience with your product.