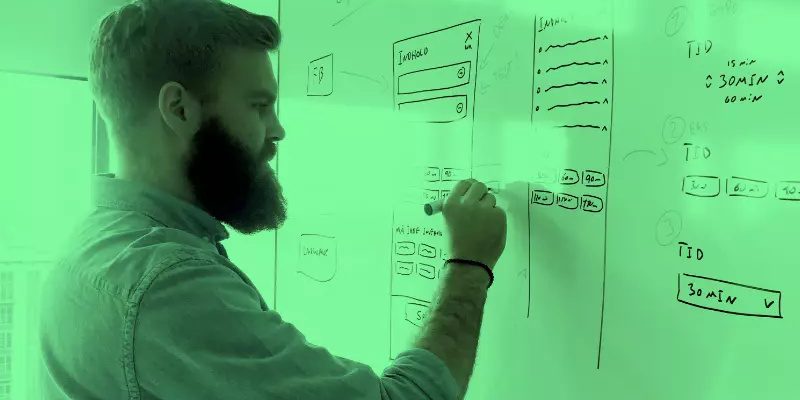 Jonas Eilsø is a UX Designer and Digital advisor at the content marketing agency AllerCP. An agency, which services many of Denmark's most well-known brands, through storytelling and digital solutions.
For the past years, Jonas has worked on more than 35 cases, many of which he used Preely to test his assumptions about user behavior and usability. For him, it is a powerful tool, which allows him to work iteratively faster, and deliver superior solutions to his clients.
We recently sat down with Jonas to learn how he uses Preely in his daily work, and what benefits he gains from using the platform from an agency perspective.
How does Preely fit into your everyday work?
Our design process is often split into 3 to 5-day design sprints, and Preely fits perfectly into this practice.
We use Sketch to design the product, InVision to present a prototype and with Preely we can test our assumptions on the last days of the sprint, and before starting the next.
The constellation of these tools is extremely powerful because we can work iteratively extremely fast, and continously deliver an updated version of our ideas to our customers.
At which stage(s) do you use Preely?
We use Preely as soon as we have a "finished" design that we want to test. That's often after just a few days of design work, as we wish to test our assumptions as soon as possible. With Preely, we can test very early in the process, because it is limited how much time and resources we need to put into the Preely tests.
How do you recruit participants with Preely?
We use Preelys built-in database of test participants. It saves us a tremendous amount of time, compared to if we had to recruit every participant ourselves.
Which level of fidelity are the prototypes?
We mostly test on "finished" concepts. At AllerCP our aim to create a design as early as possible, because we have experienced that users and clients often have a hard time relating to wireframe design with just grey boxes.
What do you test with Preely?
We test navigation, customer journey, and prioritization of essential elements.
The feedback I get from testing with Preely is not qualitative in the same way as a moderated test, so naturally, we use it to test things that don't need this type of inputs.
With Preely we can fast and quickly figure out if what we have done works or doesn't work. It's as simple as that.
What have you have accomplished with the help of Preely?
For us Preely is about making something that is truly optimized for user behavior and -needs. It enables us to do that despite our short design cycles.
In my opinion, we are creating products that perform 20-30% better when they arrive at the market, then if we had not used Preely.
About AllerCP. Great stories – Good business.
AllerCP is a content marketing and design agency, who specializes in story-telling and data-driven marketing. The company services some of Denmark most known brand and employs more than 40 people in their Copenhagen office. AllerCP is part of Aller Media, who is the leading publisher of magazines and weeklies in Denmark and has more than 2 million weekly readers.