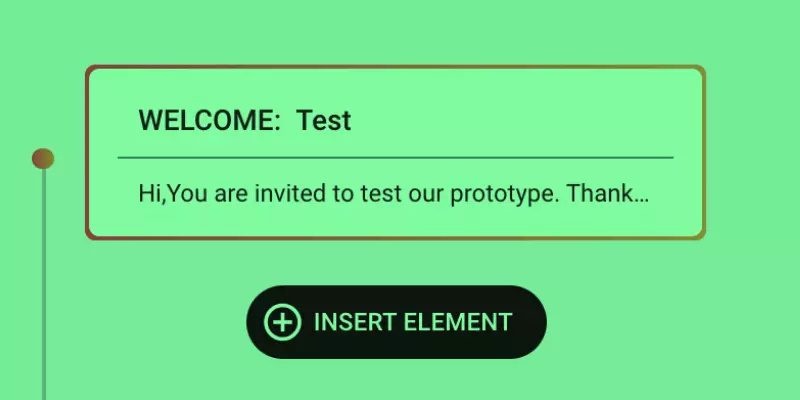 We have made some major changes to the platform, but no worries – it might look different, but everything is still there. And as something new, you can create question-based tests.
We are aware that our users often create their prototypes in Figma, Adobe XD, Sketch, or InVision. We want the platform to reflect this and have therefore made some major changes. We are introducing a 'test first'-approach, which means that testing is now in focus from the beginning. But no worries – you can still create prototypes in Preely if you wish to do so.
Two things have happened. First and foremost, to put testing in focus we have moved the Preely prototyping tool. This removes any distractions and gives you space for creating your user test. Many of you have already created your prototypes in Figma, Adobe XD, Sketch, or InVision. This doesn't change anything for you as you import them as you are used to.
Want to create Preely prototypes or enrich your prototype with Preely Forms?
You can find the prototyping tool in the left side menu, or you can access it when you create a task.
Second, to create a better flow now that the prototyping tool has been moved, we have now moved the test tab to the left side of the screen. This also gives you even more working space.
How to add a prototype to your task
When you create a task, simply add your prototype. We support direct import of prototypes from Figma, Adobe XD, Sketch, and InVision – and you can of course still create a Preely prototype from pictures, screenshots, or URLs.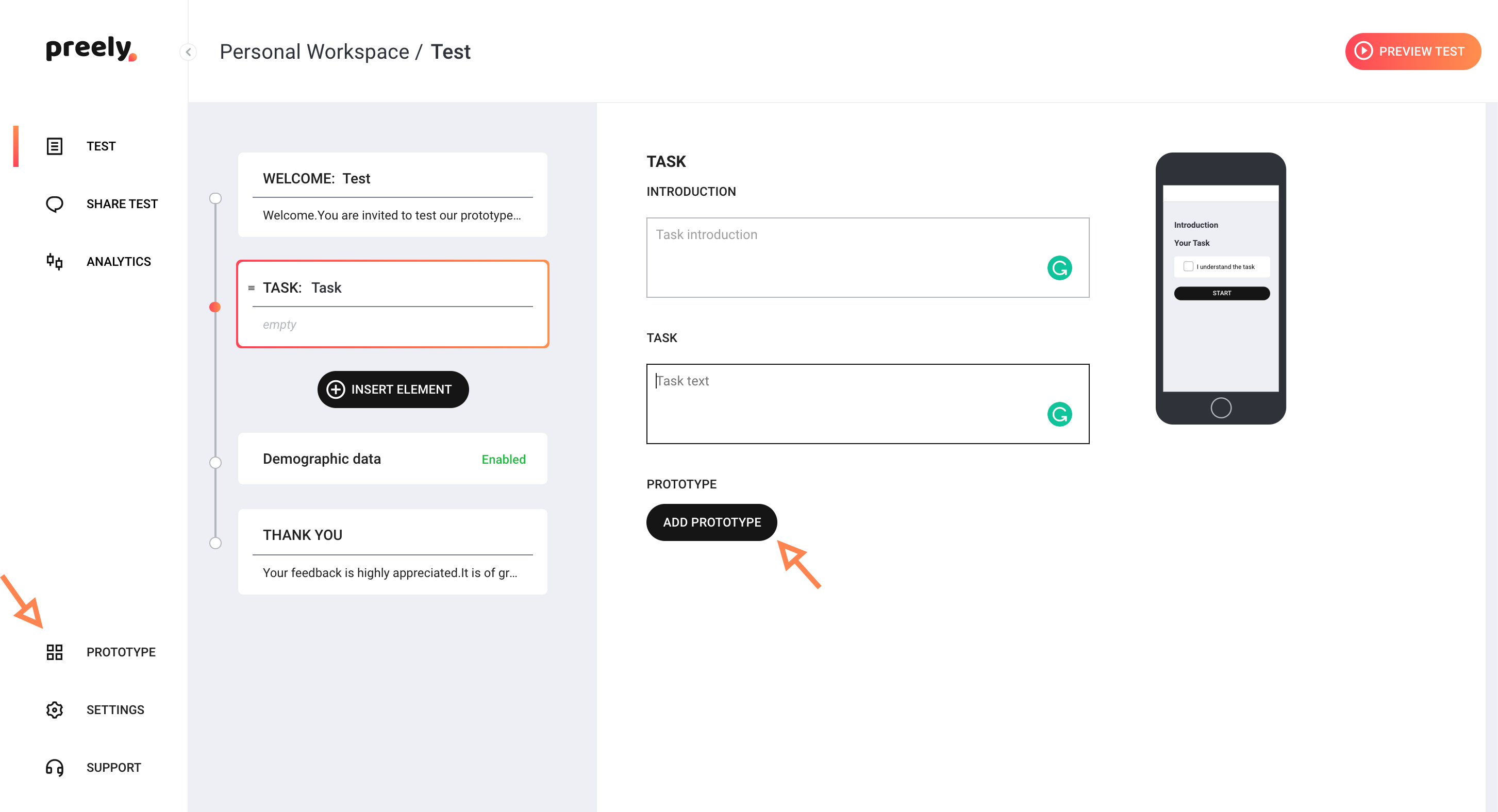 Create question-based tests
We want to give you full autonomy, so you decide exactly how you want to run your test! Therefore we now support tests without a prototype. So if you want to conduct a test only with questions you can do that.
Happy testing!