Preely forms
In Preely you can work with 'Forms' and use them to simulate the real experience.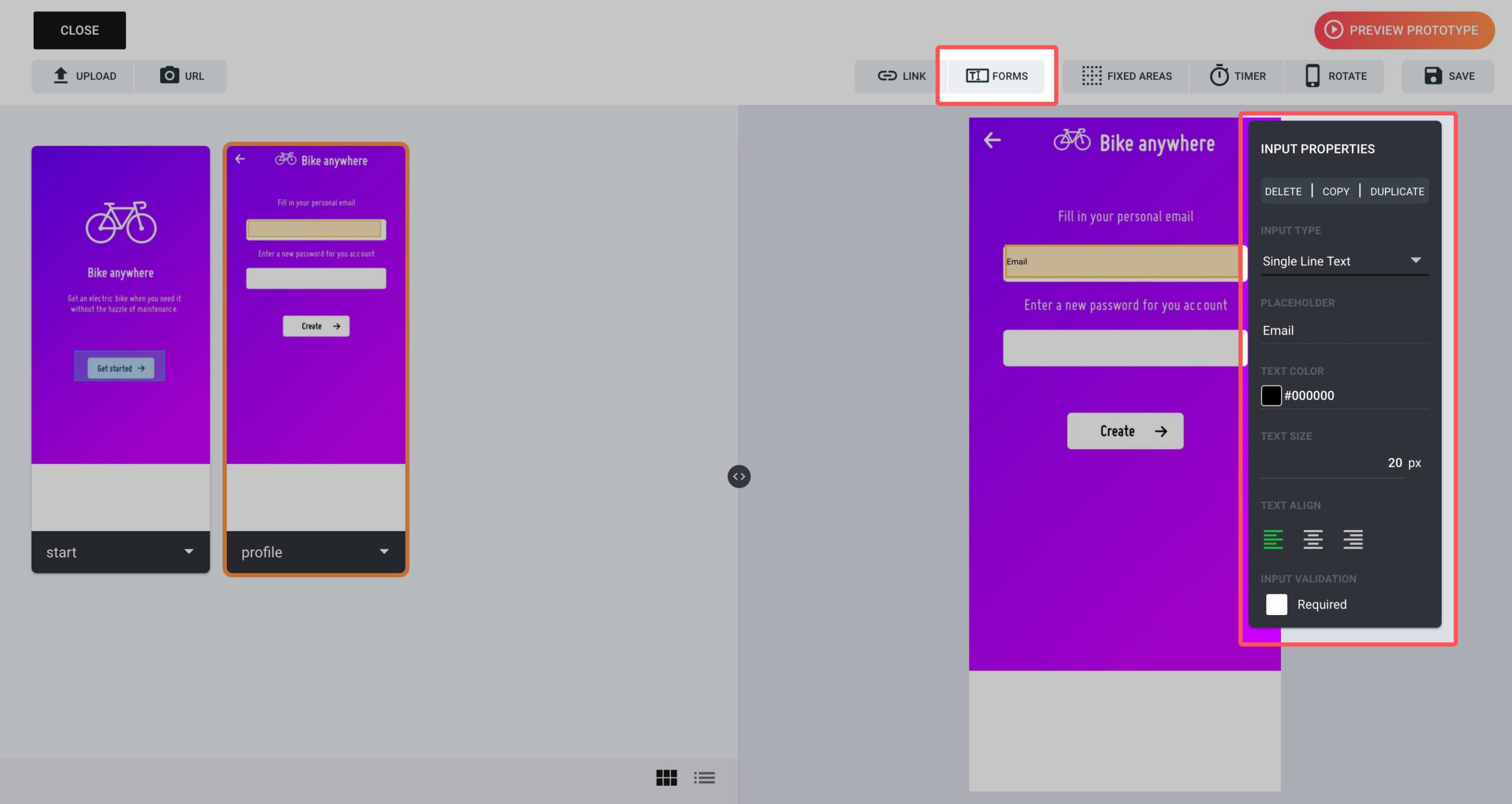 What does Preely Form do?
Clicking a Form field opens the keyboard on the participant's smartphone, so they have the opportunity of typing in real input. We give you the option of validating the typed-in input and show an error message if the input is not what you asked for.
What type of input?
In the Preely Form field you can choose the type of input, you wish your participants to type in, e.g.:
Password
Email
Checkbox
Number
Multi line
Single line
Clicking on a Forms field opens the corresponding keyboard on the user's smartphone.
Validate Preely Form input
Furthermore, you can validate a Form input field and define an error message.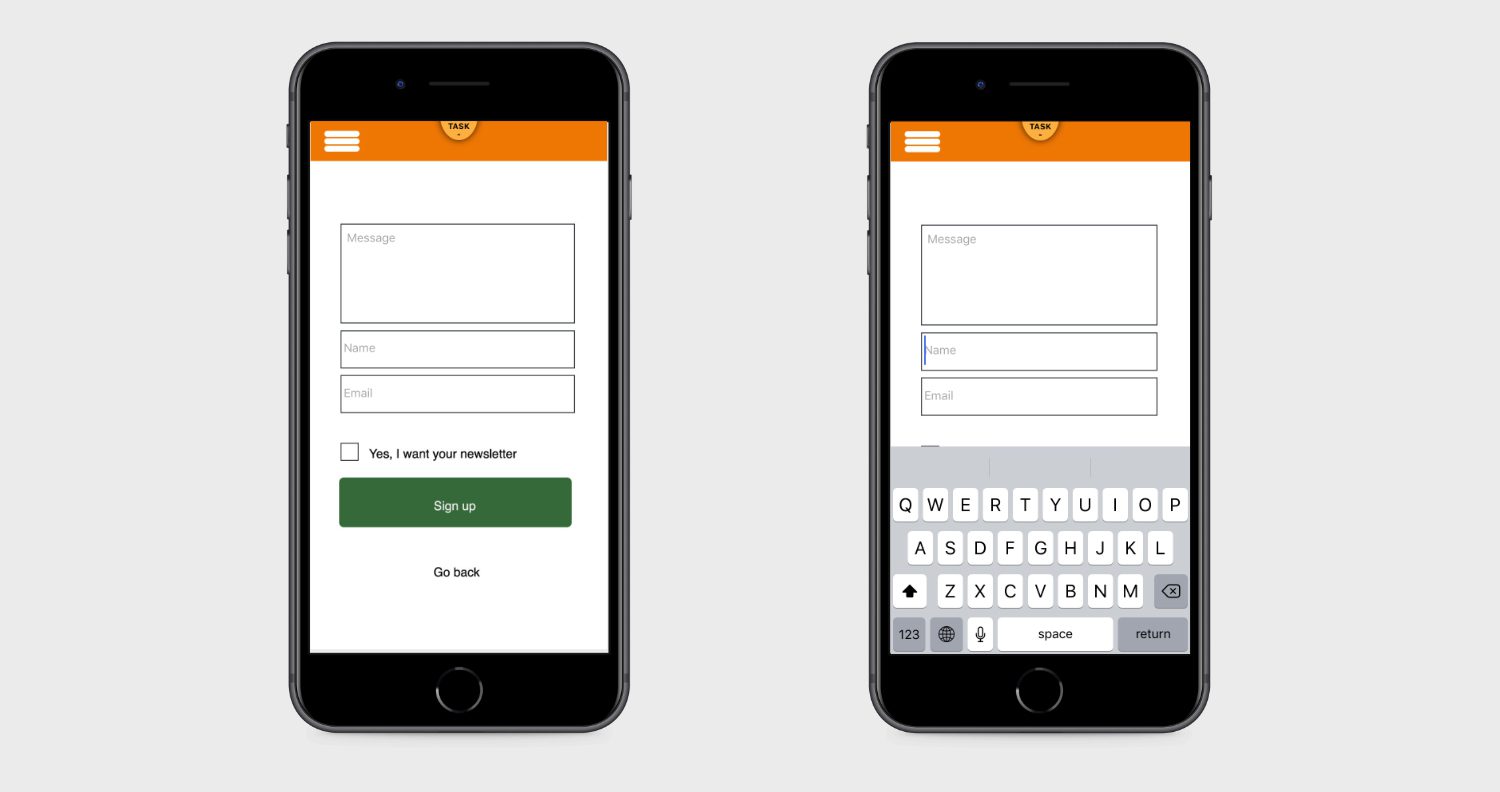 Show data in analytics
In analytics, we show the number of characters and digits as well as the use of @. If validation of the input fields is enabled, we show the number of times a participant has clicked away from the page without specifying data in a specific input field.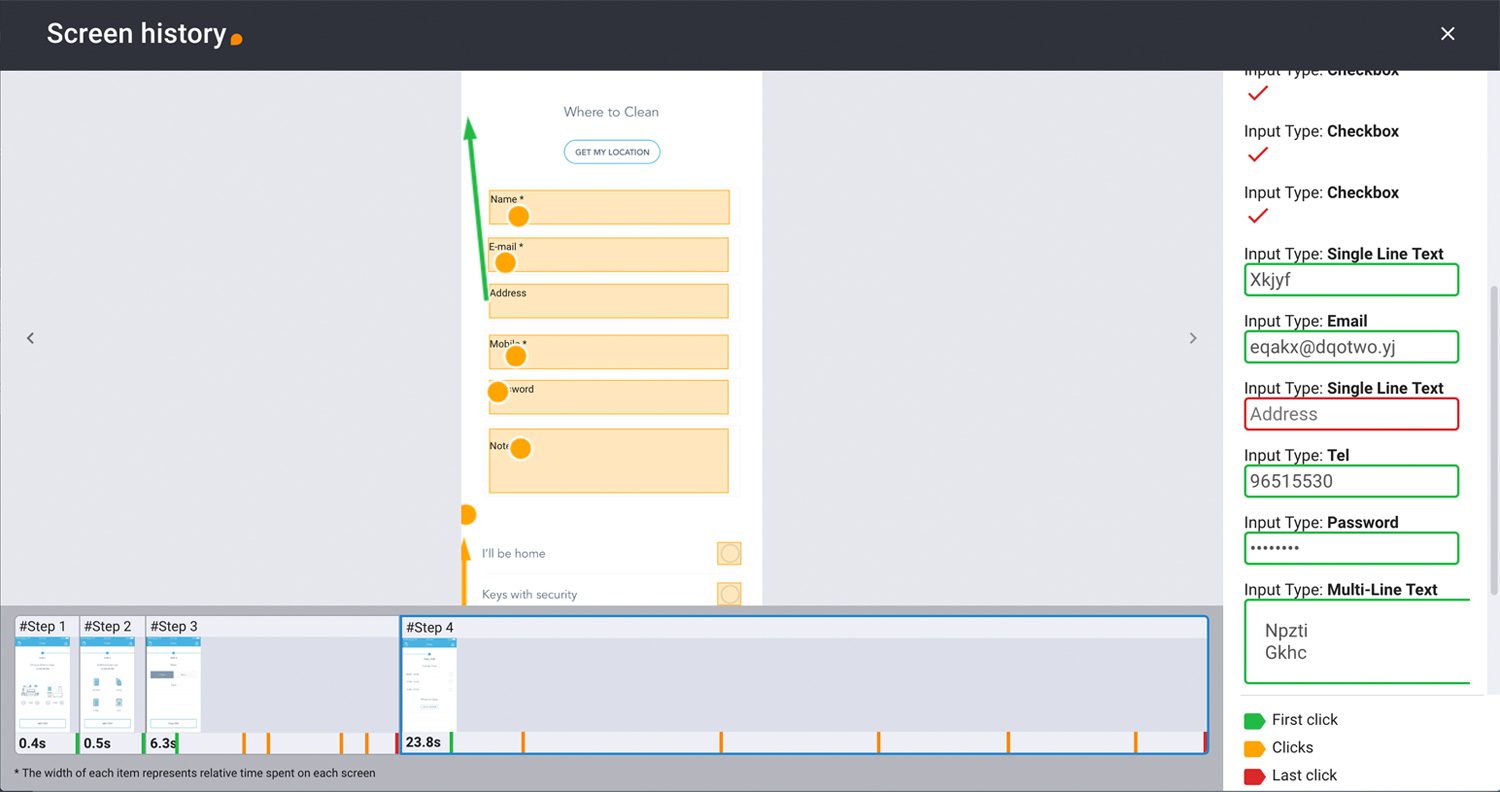 Green field indicates that the participant has entered data. Red field indicates no input.
Data protection
To ensure the protection of the participants' data, we mask all typed in data.