Link
When you build a prototype from images or URLs you need to link the screens together. This is done by clicking the 'Link' button.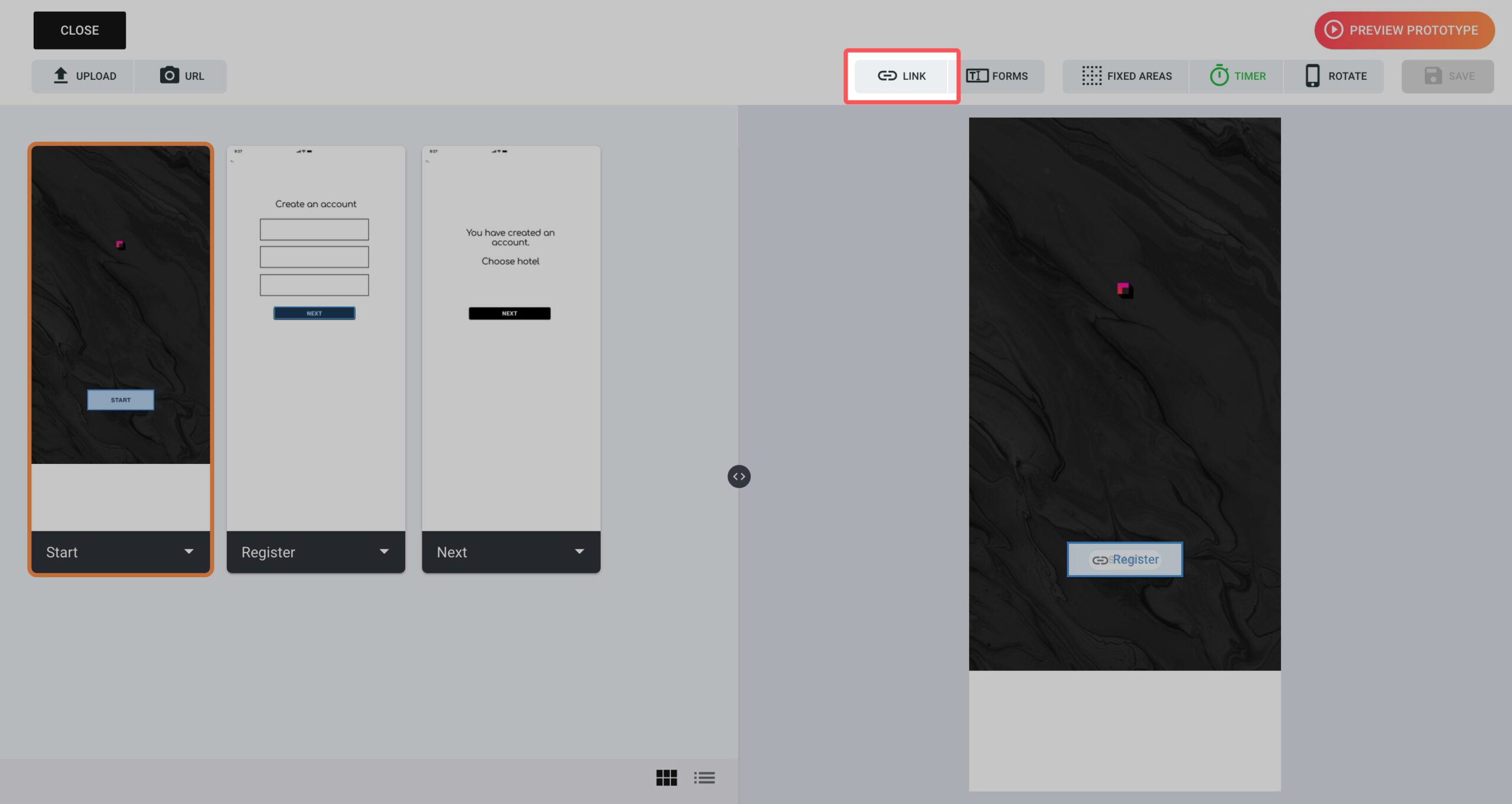 Here you can choose how the linking should work:
Which page there should be linked to
Which transition there should be when clicking
Which gesture makes an action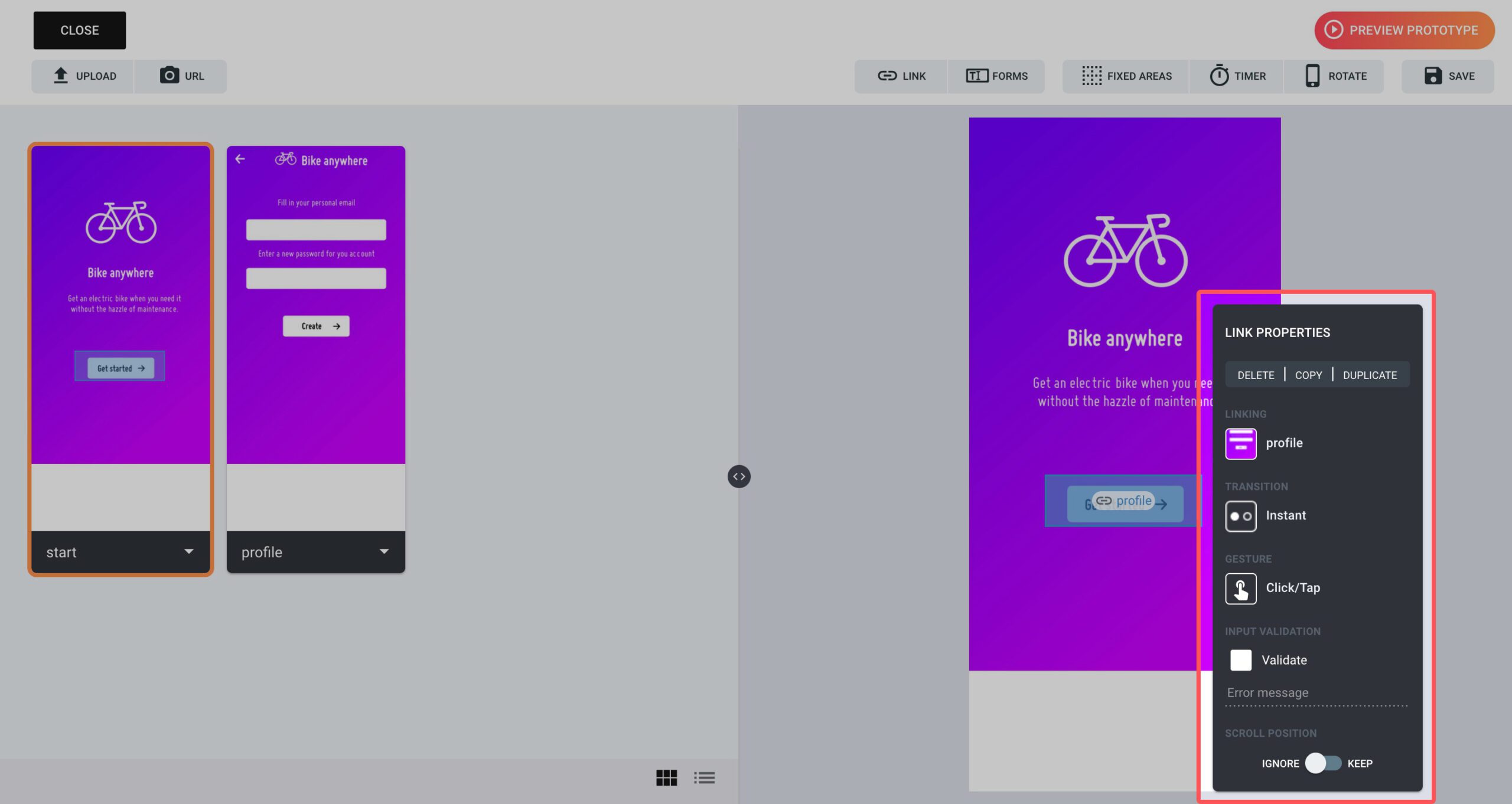 Validate Preely form
You can use Link to validate a Form input field and define an error message.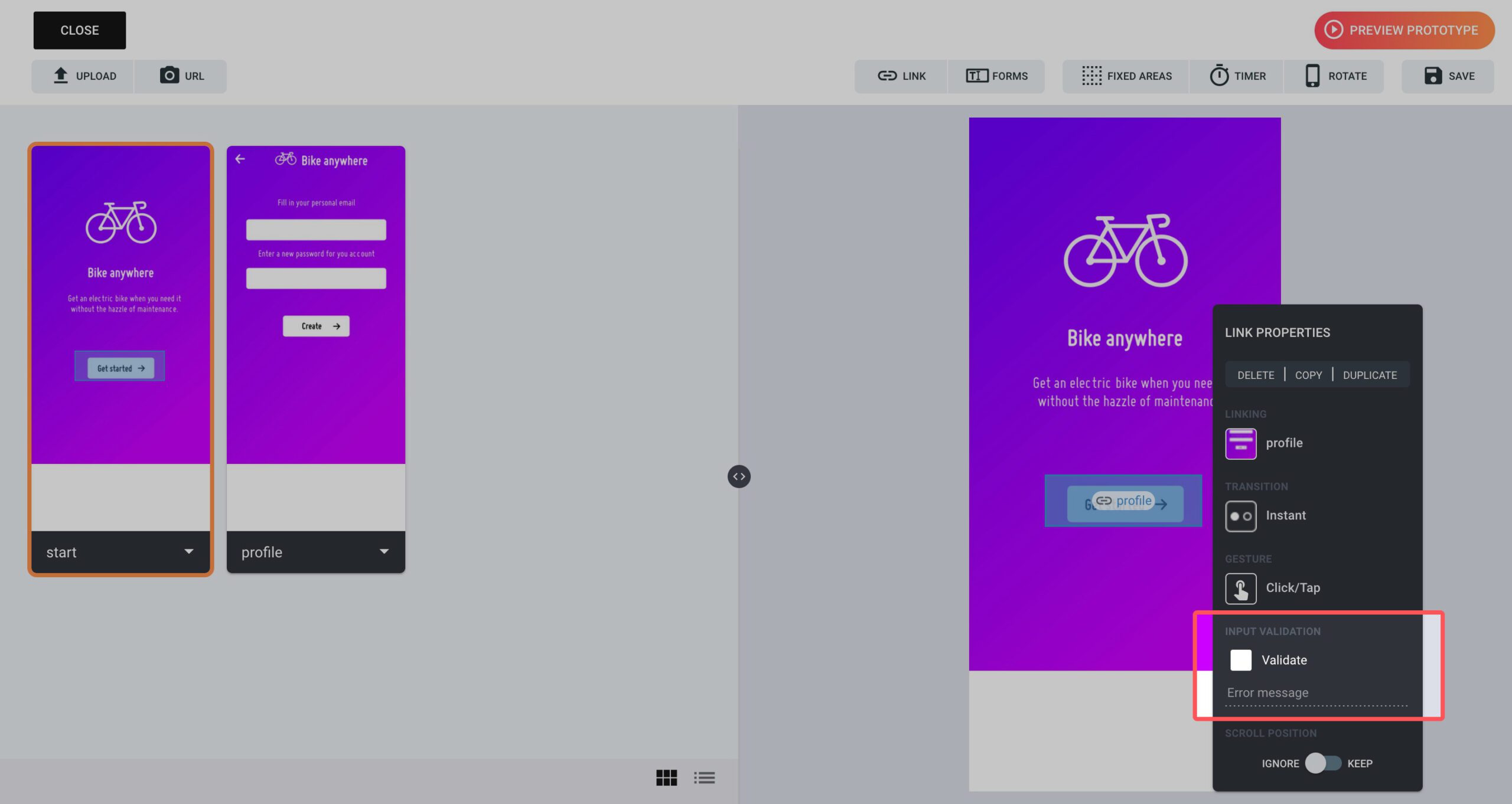 Keep scroll position