More than Preely tests …
Use your own Test panel for more than Preely tests. Share links to surveys, recruit for your in-person user tests, or sent out a mail to the whole panel.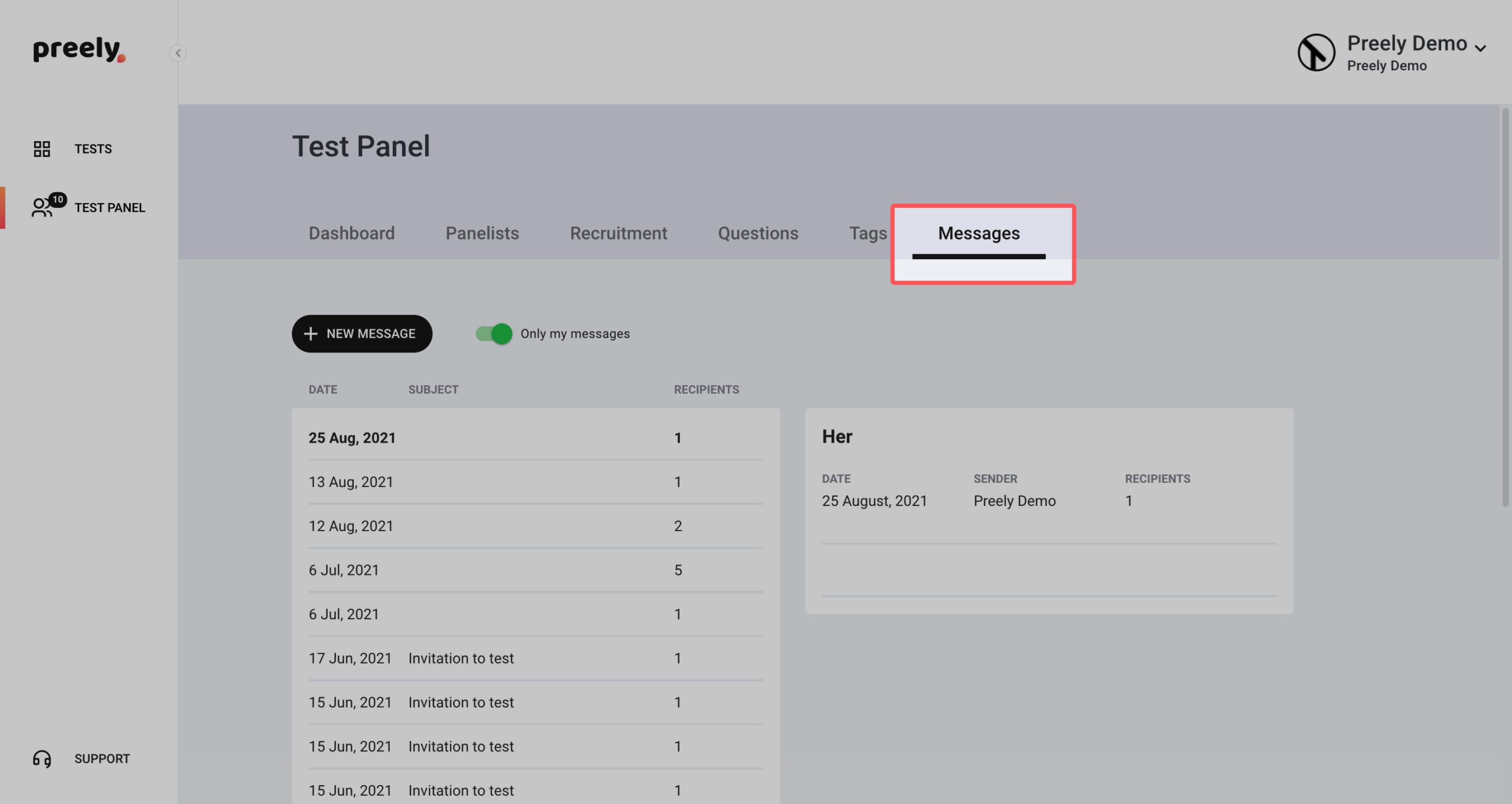 Test panel governance
We want you to feel more secure when sending out tests to your test panel. We, therefore, introduce Test panel governance. Here the account owner can set governance for how often panelists can be contacted and how many panelists you can send a test invitation to.