Preely integrates with InVision Cloud, the only thing you need is the public link to your prototype.
Create a test in Preely and choose Import from InVision.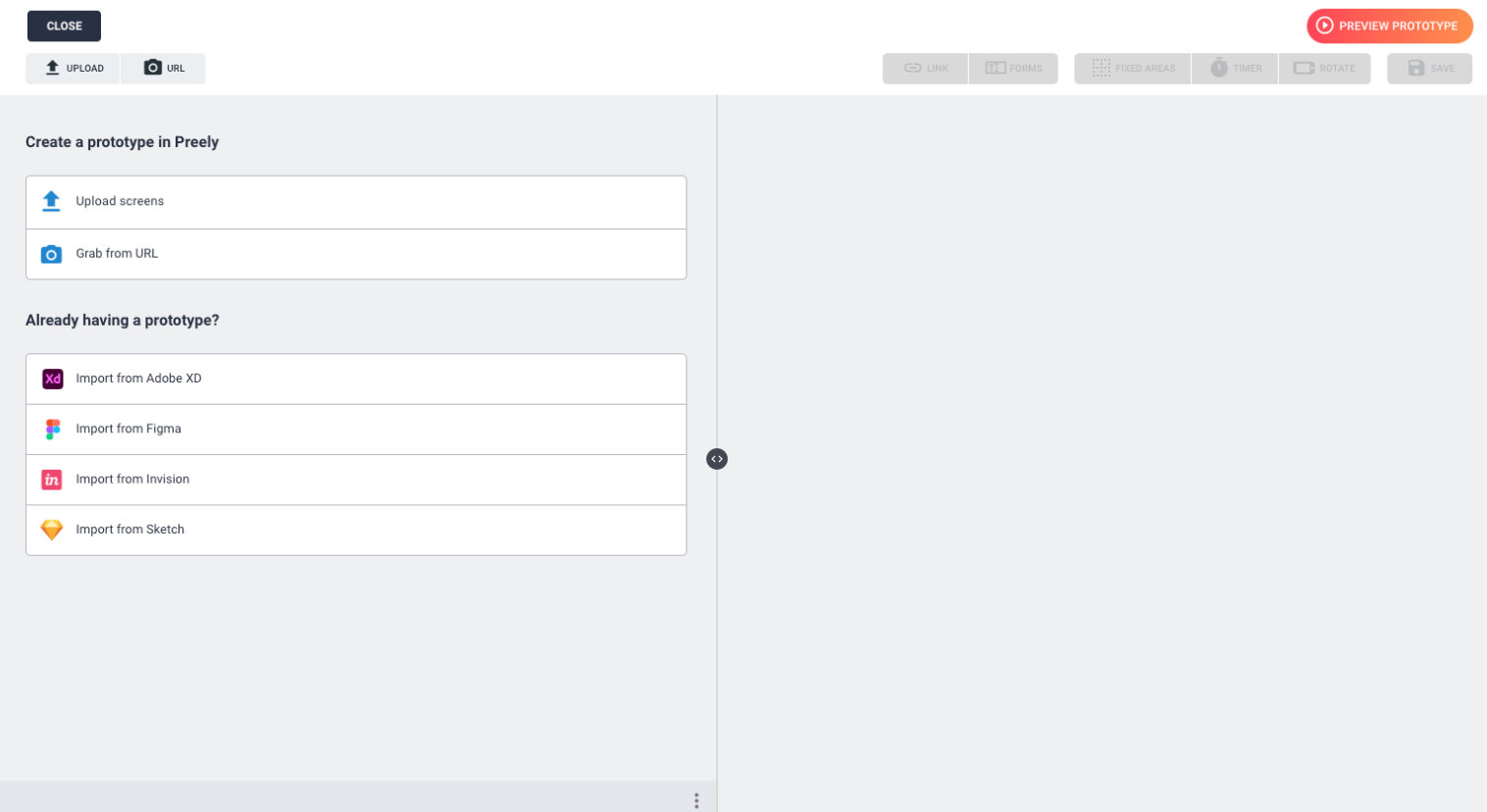 Go to your InVision Cloud prototype and copy the Public share link.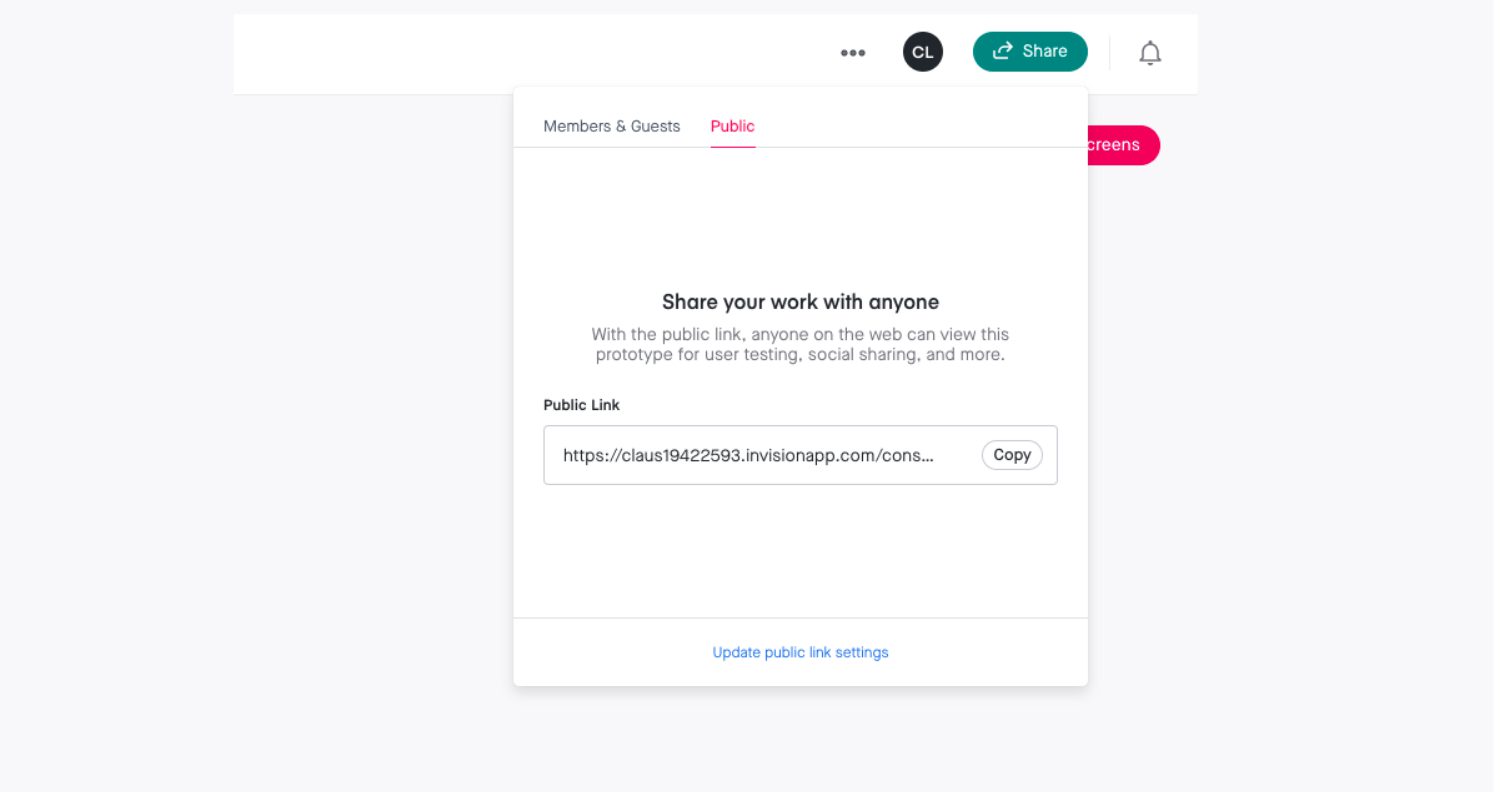 Go to Preely, paste link and click import, then you are good to go.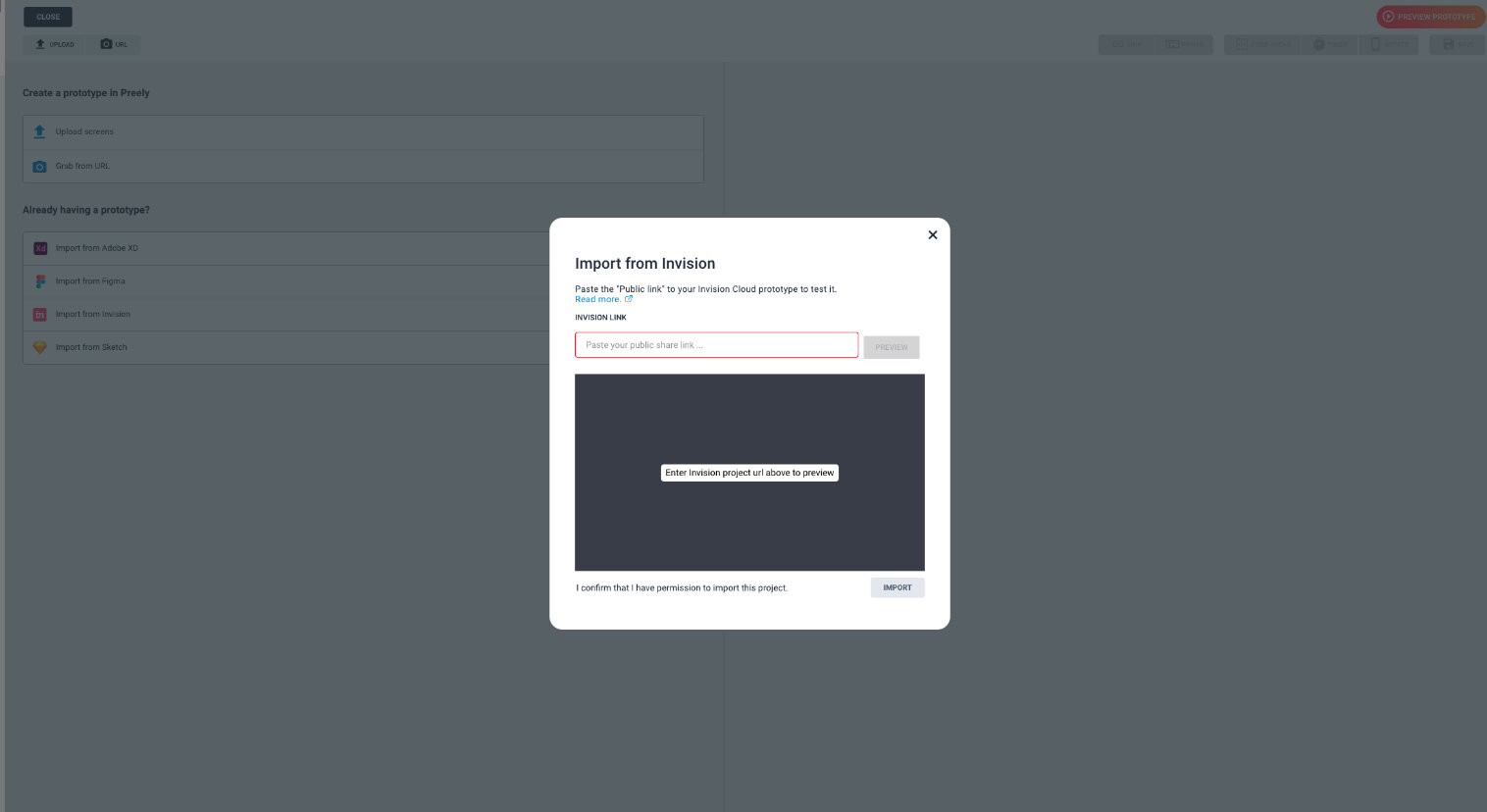 Note
We do not support Invision Studio projects. We do support the original prototypes that can be created using Invision Cloud tools.